Make It Special With A Personalized Baby Gift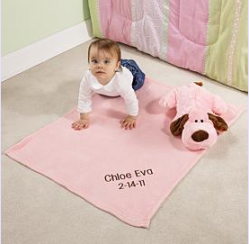 Have you ever heard of anything like a "baby season?" Well, according to the latest government statistics, July through September rank as the most popular birth months. That said, it seems that we're right at the beginning of baby season, so we want to help you make your baby gift a special one!
Moms will remember gifts that are personalized, and it shows that you went that extra mile to make your gift special. At PersonalCreations.com, their personalized baby gifts will make your shopping a whole lot easier.
Since this is about newborns, we've selected some gift ideas that are aimed for the birth of a new baby, and make wonderful baby shower gifts.
Personalized Baby Blankets
Every baby is going to need lots of baby blankets, and mom can never have too many of these! These soft baby blankets are personalized with embroidery of the baby's name and date of birth. The top picture comes with a playtime plush puppy pillow. Of course, it comes in either pink or blue! The other blanket is an heirloom-quality quilted blanket, which makes it a wonderful keepsake.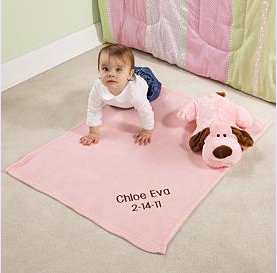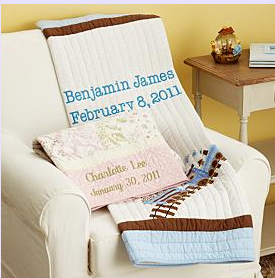 Personalized Baby Towels
Another "must have" for the new mom are baby towels. The ones below include the baby's name with added choice of colors.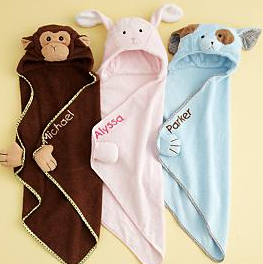 Baby Diaper Bags
You can't go wrong with diaper bags to carry all those baby essentials, so why not make it personal with the baby's initials on the bag? As long as mom has to carry it with her, it may as well make some sort of fashion statement while being functional at the same time!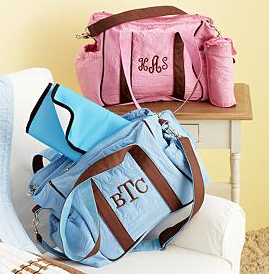 Personalized Baby Frame
A real keepsake is a frame that is personalized with the baby's name on it. Frames make a great accent piece, and moms can show  their child's first smile in it.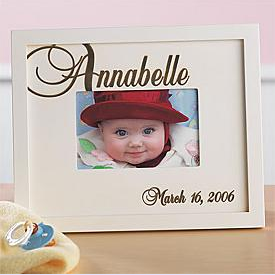 Baby Scrapbooks
Mom can create a custom scrapbook that can be treasured for a lifetime. A personalized scrapbook comes with the baby's name on the cover, and comes in designs for either a boy or a girl.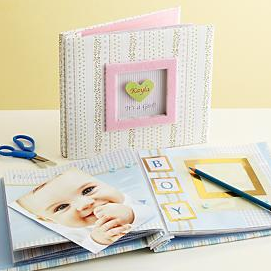 Browse around PersonalCreations' selection of baby gifts and let us know what you think moms would like!