Magnificent One Of A Kind Christmas Gifts That Won't Drain Your Wallet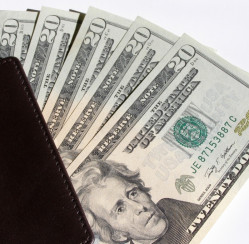 We all have that one friend or family member who seems to be a superstar when it comes to unique Christmas gifts. Year after year, no matter how hard we try, it seems like we just can't compete with that magnificent holiday shopper who always seems to know exactly what you want- even if you don't. In my own world, that wonderful gift giving heroine just happens to be my mother. While she always tends to throw in a few more practical gifts for good measure, my mother has a talent for finding unique Christmas gifts that most of us more common folk would never even dream of. As if that isn't enough to make us all sigh with envy, every year she completes her genius shopping adventure on a budget!
If you are searching for unique Christmas gifts for your friends, family members or coworkers that won't drain your wallet this holiday season, don't get left out in the cold! We've sent Santa's elves on a mission to find some of the most fabulous one of a kind Christmas gifts you can ever imagine, and they are all offered at such affordable prices even Scrooge himself would be proud!
One of a Kind Christmas Gifts on a Budget
Unique Gifts for the Family: Perhaps one of the more impressive tricks to purchasing one of a kind gifts without going over budget is to purchase one gift that the whole family can enjoy. Consider personalized items like custom wall art that includes the family's name(s), personalized blankets that make snuggling up in front of a movie more fun, or even unique games like the Indian Wood Box with Game Pieces.
An Experience of a Lifetime: Unbeknownst to most holiday shoppers, experience gifts can actually be quite affordable. With thousands of experiences to choose from, you can give everyone on your list a unique experience of a lifetime. Choose from things like Fighter Pilot for a Day or Race Car Driving for the more adventurous individuals, or offer dinner cruises, wine tours or hot air balloon rides for those who appreciate a little less zest.
Personalize it for Added Pizzaz: Nothing is more unique than something that is custom made and personalized. Consider your loved ones' hobbies, collections or other interests and order a personalized piece that compliments their personalities. With everything from personalized golf link toppers to wine glasses and beer mugs, or even dolls and toys available, you are certain to discover a personalized gift for just about anyone on your list this Christmas.
Gifts that Keep Giving: Consider ordering an "of the month club" subscription this holiday season, and give your loved ones unique Christmas gifts each and every month for as long as you wish. You choose the type of product that you would like your recipient to receive and the experts send top selections of that product type directly to your loved one's home or office each month, complete with a personalized gift card that reminds them how much you care.
What is the most unique gift you have ever received? Was it something that touched your heart? Made you laugh? Or simply took your breath away? Tell us about it! We love hearing from you at Christmasgifts.com
Creative Commons Attribution: Permission is granted to repost this article in its entirety with credit to ChristmasGifts.com and a clickable link back to this page.