Magnificent Manly Christmas Gifts for Men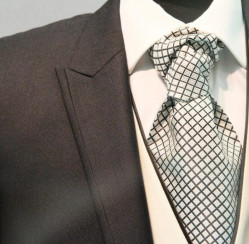 Men! We can't live with em, we can't live without em, and we definitely can't get through Christmas without shopping for them. Years ago, when I would think about shopping for the men in my life, I would literally feel myself becoming anxious. It wasn't that I didn't WANT to get them a wonderful gift. It was that I wanted to give them the most perfect gift ever, and I had no idea where to begin. I still have nightmares about the adventures I've had while shopping for Christmas gifts for men. Once, I even found myself standing in the automotive aisle of a store, staring at things like spark-plugs and oil filters, and thinking "which one do I choose?".
Thankfully, those days are over. I've spent some time researching the best gift ideas for men, and I've realized that shopping for men doesn't have to be so intimidating. If you're still feeling frantic about what to get the men in your life this season, never fear! Santa and the elves have put together a list of magnificent manly Christmas gift ideas that the men in your life are sure to appreciate.
Christmas Gifts for Men
Send your favorite man on the adventure of a lifetime with an experience gift this holiday season. Experience gifts are a wonderful way for you to create lasting memories that your man will cherish for years to come. Consider things like scuba diving, rock climbing, or sky diving for the outdoorsy type, pilot for a day or race car driver for a day for the men who enjoy life in the fast lane, or golf lessons from a PGA pro for the man who loves golf. With thousands of experience gifts available, you're certain to find the perfect gift for your man.
They say that the best way to a man's heart is through his stomach, so why not consider a recurring gift of his favorite foods or beer this Christmas? Order an "of the month club" subscription, and watch with glee as your favorite man receives a wonderful selection of his favorite tantalizing treats or gourmet beer delivered right to his door each and every month. Each delivery includes a personalized gift card as well, for a truly unique touch.
His man cave will never be the same when you purchase items to add to his favorite collection. Consider things like customized beer glasses or mugs, sports memorabilia, personalized copper flasks, beer steins or shot glasses, or other manly decorations and accessories.
Check out some nifty tools of the trade for the men in your life this Christmas. If he loves to grill, look into the Grilling 5 Piece tool set and you're certain to put a smile on his face. The Autogeek Detailer's Bag and a few auto detailing accessories make a wonderful gift for car enthusiasts. If he's really in to gadgets, the Knife/scissors Clip Watch with LED light is an excellent choice.
Purchase an acre of land on the moon, property on Mars, or some land on Venus, and give him a gift that is out of this world! Each gift comes with a high quality personalized property deed and a map that shows the location of his new property.
What are some of your favorite Christmas gifts for men?
Creative Commons Attribution: Permission is granted to repost this article in its entirety with credit to ChristmasGifts.com and a clickable link back to this page.