Love Poems And Romantic Gifts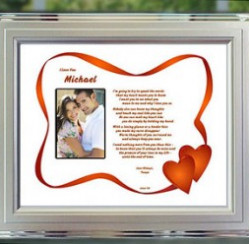 Romantic greeting cards often get tucked away in a drawer or box, but you can make that romantic card into something special and turn it into a lasting gift of art for your loved one.
At PoetryGift.com , their romantic poetry gifts make a strong impression and enjoyed for a lifetime. They offer a selection of personalized love poems and an assortment of poetry gifts.
The thing that's special about a personalized gift is that it is unique. You're telling the person that you made an extra effort on their behalf, and that you care. And, that says "love" all over it.
Here are some romantic gift ideas you might like:
Short Love Poem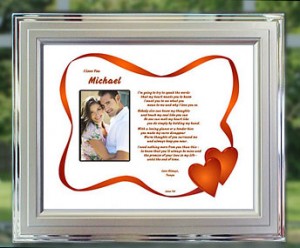 I Love You Gift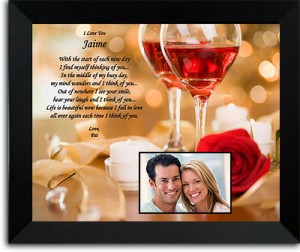 Personalized Romantic Gift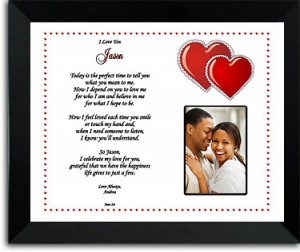 Yellow Rose Photo Album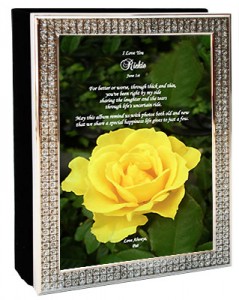 Hugging Pandas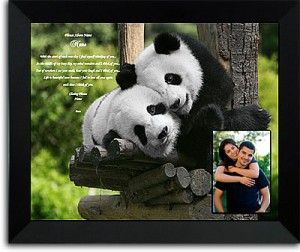 Love Masterpiece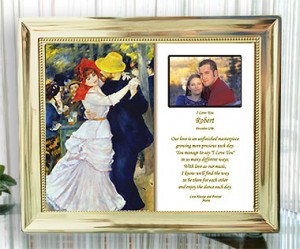 These type of personalized romantic poetry gifts are among the ways you can make a romantic presentation last. Of course, there are many other ways to show your loved one that they are someone special. And each of those ways will be unique, and will show the gift came from the heart.
When all is said and done, that is really what matters – that it comes from the heart.
What are some romantic gifts you've given to another?