Just in Time for Christmas: Last Minute Christmas Gifts for Girlfriends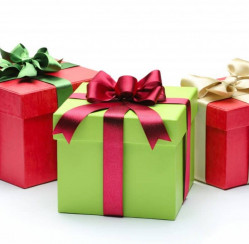 You've been busy this holiday season. Between putting up the holiday lights, trimming the tree and attending holiday celebrations with your friends and family, you haven't had much time for anything else. You said last year that you would never put off your holiday shopping until the last minute again, but guess what? Christmas is just around the corner once again, and here you are frantically searching for the perfect last minute Christmas gifts for your girlfriend.
If wandering around aimlessly through unorganized specialty shops, battling your way through the crowded aisles of your local big box store, or fending off overpowering sales clerks sounds like fun to you, then by all means grab your coat and head on out into the blustery weather right away! Not your favorite way to spend the day? Well how does this sound instead? You grab a glass of eggnog and a few of those chewy Christmas cookies, kick back in front of your computer and prepare yourself to be introduced to some of the best last minute Christmas gifts for girlfriends you could hope for. I've even put together a list of some of my favorite last minute Christmas gifts for girlfriends to help you get started.
Remind her of your feelings for her each and every morning when you present her with this Sunrise Alarm Clock this holiday season. This creative clock features a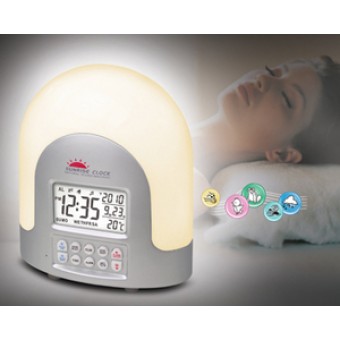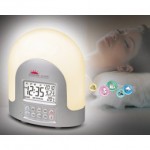 programmable "sunrise" and can be set to replicate a gradual sunrise over a period of anywhere from 1 to 60 minutes. Featuring 10 different gentle sounds of nature, your girlfriend can wake up to sounds like a flowing waterfall, birds cheerfully singing and much more. As an added bonus, this alarm clock features a built in calendar and a convenient indoor temperature display as well.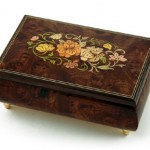 This Remarkable Solid Burl Floral Theme Wood Inlay Musical Jewelry Box is an excellent solution for storing her collection of prized jewelry pieces. Handcrafted in Sorrento, Italy, this 18 note musical jewelry box offers more than 380 tranquil tunes that are certain to brighten her spirits this holiday season. Select from three font styles, and personalize this unique jewelry box with any name, monogram or short personal sentiment you choose to create a meaningful Christmas gift that she is certain to treasure for years to come.
If you like the idea of a beautiful jewelry box for your girlfriend this holiday season, but your budget is a little bit restricted, check out this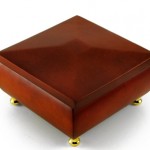 elegant Petite Brown Beveled Music Jewelry Box instead. This dainty 18 note musical jewelry box is certain to put a song in her heart with its extensive variety of enchanting melodies this holiday season, and with its beautifully beveled top and elegant hand-lined interior, you can rest assured that all of her favorite pieces will be kept safe and sound without compromising style. For an additional fee, you can even choose to personalize this jewelry box with your choice of three available fonts and two styles of engraving to create a unique piece that she is sure to cherish.
What are the most unique last minute Christmas gifts for girlfriends that you have given?
Creative Commons Attribution: Permission is granted to repost this article in its entirety with credit to ChristmasGifts.com and a clickable link back to this page.