Just in Time for Christmas Giveaway!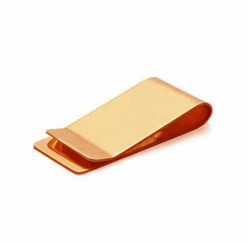 The Perfect Christmas Gift for Any Man
Ready for another giveaway? Since Christmas is only a few weeks away, we here at Christmasgifts.com have come with a new giveaway that you can treasure for a lifetime. We are proud to announce "Just in Time for Christmas Gift Giveaway". One lucky recipient will receive their special Lexington Money Clip, a prize worth $125 USD.

Copper is sky-high on the commodities market today, and there are up to 5 American workers involved in the creation of this pure copper masterpiece. Every step in the unique manufacturing process is still done by hand and comes with a Lifetime Guarantee. Sponsored by Jacob Bromwell, this makes a lovely Christmas gift or client gift.
How To Win
Here's what's required for an entry:
1. Like us on our Facebook page by clicking here.
2. Answer the question by commenting here on our page or Facebook:
What favorite Christmas Gift would you give to the Man in your life?
=================
Additional Rules
Contest is open to residents of the United States only.
You must have a valid email address.
Duplicate Entries will be disqualified.
Last day to enter is Sunday, December 18th, 2013 at 11:59PM EST
Winner will be drawn at random.
All of us at Christmasgifts.com appreciate your support. Please contact us with any questions. Good luck to you all! We appreciate your support and look forward to your responses.