Joy to the World! The Most Special Christmas Gifts are Right Here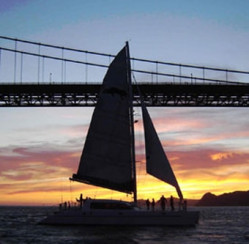 As Christmas time approaches, I can actually feel my heart begin to glow just a little bit. Memories of wonderful Christmas mornings start to fill my mind, and I think back to the many gifts I have given and received over the years. While some Christmases were filled with mountains of christmas gifts, others brought only one or two special presents. It's funny, but even when there were an abundance of gifts under the tree, there was always one special Christmas gift that seemed to stand out. I have come to realize that Christmas isn't about how much you give, but what you give, instead.
If you are searching for special Christmas gifts for your loved one this holiday season, you have come to the right place. While your local discount store or big box store might beg to differ, Christmasgifts.com believes in quality, not quantity during the holidays, and we've got everything you need in order to have yourself a merry little Christmas.
Special Christmas Gifts Ideas for Everyone on Your List
Create wonderful Christmas memories with an experience gift this holiday season. Consider things like pilot for a day, a ride in a stock car, or a race in a Ferrari for the adventurous ones on your list, or find peace on earth with a hot air balloon ride, a scenic cruise or a day at the spa experience. If you are having trouble deciding which experience gift is right for your loved one, purchase an experience gift certificate and let your special someone choose. Make those memories even more special when you elect to join your gift recipient on his or her adventure.
Make it personal this Christmas with a personalized gift. Choose a personalized book, blanket, doll or toy for the younger crowd, or consider personalized clothing, iPod, phone or tablet accessories for the teenagers on your list. Looking for something special for the more mature individuals in your life? Check out the Light Affection personalized photo lamps for something truly unique. If you've got a sports fan on your list, think about personalized golf balls or other sports equipment this holiday season.
When one gift just isn't enough, consider creating your own special Christmas gift by combining a variety of items to make a homemade gift basket. Purchase spa related items, a bottle of wine, chocolates, candles and a bathrobe for the lady in your life, or consider movies, a cozy throw, popcorn and movie treats and maybe a remote control organizer or a subscription to a magazine for the man who likes to enjoy some r and r in his recliner.
Consider any hobbies, collections or special interests of your loved ones, and purchase gifts that compliment their unique personality. Think about an electronic dart board, monogrammed beer mugs, or sports memorabilia for the man cave, custom made wine glasses, unique clocks or music for the romantic at heart or purchase a personalized version of something your special someone collects.
Everyone has received a gift at some point in their lives that has been truly special to them and continues to hold a place in their heart. What is the most special Christmas gift you have ever received?
Creative Commons Attribution: Permission is granted to repost this article in its entirety with credit to ChristmasGifts.com and a clickable link back to this page.