Intoxicating Gift Ideas for Men Who Like to Drink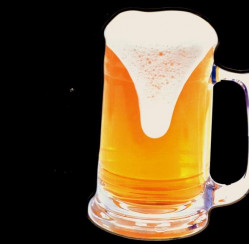 Searching for just the right Christmas gifts for men who have developed a taste for fine beer and other liquors can be tough. Of course you could run over to your local liquor store and grab a bottle of his favorite suds or a 12 pack of premium beer, and he will most likely be perfectly happy with his Christmas gift this holiday season, but once that alcohol is gone, it's gone and he will be left with nothing but memories (or a lack of memories) for Christmas. Why not add something that he can keep to enjoy with his drinking adventures for years to come instead?
I'm not talking about that every day, cheap flask that you saw over at the discount store, or a generic set of beer mugs from the local glassware section in your big box store on the corner. Christmasgifts.com has searched high and low to find truly unique drinking accessories that the man in your life is certain to love.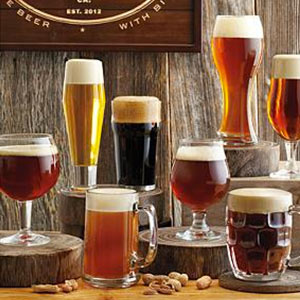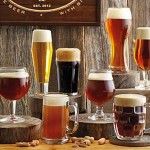 If you have a special man in your life with an experimental side who enjoys tasting fine beer and liquors, this Eight Piece Beer Tasting Set will make a wonderful gift this holiday season. These specially designed glasses are certain to unlock the unique aromas and rich flavors of all of his favorite beverages regardless of his drink of choice. The perfect addition to his man cave collection, these intricately designed glasses will make an excellent contribution to his display cabinet, but are durable enough for daily use as well. These glasses are excellent Christmas gifts for men who have a taste for premium flavored beer.
Does that special man in your life take pride in his man cave? If so, this Set of 4 Personalized Pub Glasses is a great choice. This set of high quality glasses includes custom graphics and can be personalized with the name, nickname or home bar title, city and state, and even the year that you choose to create a one of a kind gift he is certain to appreciate. Proudly made in the USA, these  glasses are dishwasher safe and are designed to hold up to 16 oz. of his favorite beverage. Order a set to display in his man cave, or use them during all of your family get togethers and holiday celebrations.
If you are searching for something even more unique for that alcohol enthusiast on your holiday shopping list this Christmas, these unique Whiskey Blocks are perfect Christmas gifts for men who enjoy relaxing with a cold drink. Created from one of a kind pieces of soapstone, these handcrafted Whiskey Blocks are a creative way for him to keep his favorite beverage cool without worrying about watering it down or scratching his glass. The set includes sic unique Whiskey blocks, but just one is sufficient for each drink.
Searching for unique Christmas gifts for men who love to drink can be a challenging task, but with the help of Christmasgifts.com, you are certain to find the perfect solutions without ever even needing to leave home. Do you have more great Christmas gift ideas for alcohol enthusiasts this holiday season?
Creative Commons Attribution: Permission is granted to repost this article in its entirety with credit to ChristmasGifts.com and a clickable link back to this page.