I'll Bet Your Loved One Doesn't Have One of These Unique Gifts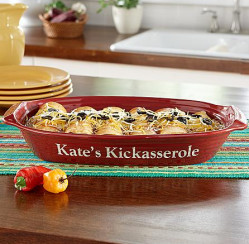 Do you have someone on your Christmas shopping list who just seems to have everything? Well I sure do, and let me tell you what; when it comes time to find unique gifts for someone who has everything, I can definitely understand your predicament. You always have the greatest intentions when the shopping season starts. You might even start the season with some really creative ideas. And then it happens; you visit your loved one's home and there it is, in plain sight for all of the world to see- the very gift you were going to buy. Somehow it just doesn't seem right. I have talked to Santa and the elves and suggested that we create a new Christmas rule and write it into law that NOBODY is allowed to buy things for themselves for at least two months before Christmas. Well, that didn't go over well. Santa reminded me that it is very important for people to pamper themselves during the holidays, and I almost got stuck on the naughty list for suggesting such a thing.
Santa decided to give me another chance this year, however, and he assigned me a new task as my punishment. I am to some up with ideas for some really unique gifts for someone who has everything, and I am to share them with you this holiday season. After bundling up in my coat and boots and fumbling around in the freezing snow going in and out of all the local stores, I realized that this task might not be as easy as it sounded. I decided to come home and warm up with a hot cup of coffee and my laptop. That's when I realized that the answer to finding the most unique gifts for someone who has everything was right in front of me the entire time. ChristmasGifts.com of course! How silly of me.
Top Unique Gifts for Someone Who Has Everything
I really love the idea of giving the Gift Card of the Month Club gift this year. This is probably one of the most versatile gifts on the planet this Christmas. You choose the amount to place on the gift card, how often you would like it sent, and the duration of the gift. With so many select stores to shop at, your loved one is sure to find the perfect gift.
The Someone Special Teapot & Cup Combo is an excellent choice for that tea lover in your life. The stackable design, unique artwork and sturdy construction is what sets this teapot apart from the rest.
What about a personalized cookie jar this holiday season? You can have it customized with the family name and even name each of the family members on the jar. Make this gift even more personal and fill it with your favorite Christmas cookies.
Be sure to check out the rest of our unique gift ideas and let us know which ones are your favorites!
Creative Commons Attribution: Permission is granted to repost this article in its entirety with credit to ChristmasGifts.com and a clickable link back to this page.