Home for Christmas: Unique Christmas Gifts for the Home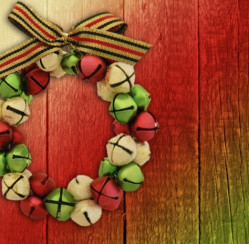 As the weather starts to turn, and that winter chill begins to fill the air, I find myself spending more and more time snuggled up inside my home. Sitting here sipping my hot cocoa and munching on warm home baked cookies, I begin to consider why my home feels so warm and cozy. It isn't simply the four solid walls that are blocking out the cold, or the fire that is gently crackling in the fireplace that brings that warm feeling to my heart. In fact, I really think that a major factor in the homeyness and comfort I experience in my home is the numerous wall hangings, knick knacks and other Christmas gifts for the home that I have received over the years and proudly display throughout these rooms.
These items are not simply home decorations. They are memories of wonderful Christmases past, fun times with friends and family and some of the most special Christmases I've ever had. Christmas gifts for the home are probably some of the most wonderful gifts there are. They remind loved ones of your thoughtfulness each and every time they look at them, they add warmth and character to your loved ones' homes, and they let you be a part of your loved ones' lives day after day.
Unique Christmas Gifts for the Home
If you're considering giving your loved ones Christmas gifts for the home this holiday season, here are a few ideas that are sure to send you merrily on your way to a warm and memorable Christmas.
Consider giving your loved one a spectacular gift that gets people talking this Christmas with a Voice Art Canvas. A wonderful conversation piece, the Voice Art Canvas enables you to record a special message that is imprinted onto the canvas, creating a truly one of a kind work of art.
Individuals or couples who are just starting out will appreciate essential items for the home like steak knives, quality kitchen utensils, small appliances, tool sets and even bedding.
Get personal this Christmas with gifts that are customized especially for your loved ones. With everything from personalized photo frames and customized wall hangings to personalized photo blankets and pillow covers to custom created wine glasses and beer mugs available, your are certain to find the perfect gift.
Create a gift basket filled with items that help your loved ones relax in their home this holiday season. Include things like scented candles, a soft throw, a selection of relaxing music or a favorite book. A tabletop fountain and personalized sea glass stones are a unique and relaxing gift for the home as well.
Add a unique or personalized piece to your loved one's collection and present him or her with something that will likely be treasured for many years to come. If your loved one doesn't collect anything in particular, consider starting a collection for them. Think on terms of favorite animals, salt and pepper shakers, crystal pieces, or unique knick knacks.
Something for the man cave? Purchase pub signs, customized beer mugs, or unique celebrity or sports memorabilia for your loved one's man cave or recreation area.
Do you have additional ideas for unique Christmas gifts for the home? Let us know about them in the comments section below- we love new ideas!
Creative Commons Attribution: Permission is granted to repost this article in its entirety with credit to ChristmasGifts.com and a clickable link back to this page.