Great Gifts for That Outdoorsman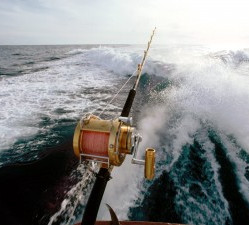 The magic of giving that perfect Christmas gift is seizing the opportunity throughout the year to put some thought into what that perfect gift will be.
All too often those who are really into the outdoors really pride themselves on having the right gear. However the beauty of Christmas gift giving is realizing that each outdoorsman (or woman) defines what the "right gear" means for them.
For example, for outdoor Christmas gift ideas, you may have an avid fisherman on your gift giving list. If you don't know anything about fishing, it could be a nightmare for you trying to decide just what to get them. Don't panic.
First things first, find out what gear they DO have. Most folks enjoy showing you how much they know about their gear, and it's easy to someone talking. All too often, at least when it comes to the angler, a nice stocked tackle box, or new rod or reel makes fine gifts.
For the camper on your list; think of the item they might now already have. You may have someone on your list who, while at home, LOVES to cook.
You could get them an outdoor propane stove with some good cast iron pots and pans. You could even accompany that with some citronella tiki torches so that those outdoor insects will not be joining the dinner table.
Another multi-purpose Christmas gift idea, and one that often gets thought of outside the realm of the outdoors, is the head lamp hat. Yes, it does sound silly. But at night, when both hands are needed affixing a battery powered headlamp is the Christmas gift they WISH Santa would have left in their holiday stocking.
For that adventure seeker on your list, surprise them with a Christmas gift they will never forget, like a hot air balloon ride or a NASCAR car ride!
What gift ideas would you recommend for that outdoorsman person you know? Leave us a comment!