It's Not Too Late to Find Great Christmas Gifts for 2014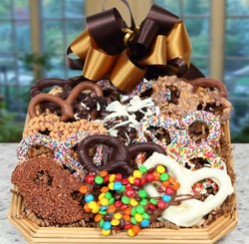 A little while ago I decided to run in to the local big box store to return a couple of Christmas gifts that didn't fit and pick up a few last minute gifts for my neighbors and some other loved ones that I had yet to buy presents for. I knew when I pulled into the parking lot that going there this time of year was a really bad idea. I'm not sure, but I honestly think the parking lot was even fuller than it was on Black Friday! As I made my long trek across the massive lot it took everything I had not to run back to my car and speed away. I think deep inside I knew exactly what I would find once I entered the store, but against my better judgment I continued.
As I had expected, there were only a few shopping carts left to choose from, the lines at the check out registers and returns counter were massive, and almost everyone in town must have been having family reunions at aisles 3-20. After spending close to 30 minutes at the returns counter, I ventured over to search for those last minute Christmas gifts that had brought me there in the first place, and I cannot even begin to tell you how disappointed I was. Although I had entered the store with the best of intentions, after braving the crowds only to find that many of the shelves were reorganized and no longer contained the items I had come for, I pushed my shopping cart off to the side and left empty handed.
Great Christmas Gifts for 2014
What on earth was I thinking? Those returns could have waited a few days, and I could have stayed right here in my house shoes and had a warm cup of coffee while I bought all of my last minute Christmas gifts online. All I have to say is lesson learned! If you are still searching for a few Christmas presents before the New Year arrives, forget about donning your winter gear, battling the heavy traffic, trudging across the crowded parking lot in search of a shopping cart and wedging your way through the chaotic aisles only to find empty shelves. Put your slippers back on, grab a couple of pieces of Christmas candy, and shop right here. There's still plenty of time to find all of the last minute Christmas gifts you need at ChristmasGifts.com. I've even provided a list of some of my favorite ideas to help you get started!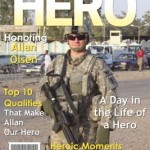 Check out the fake magazine covers from YourCover! With all of the creative templates they offer you can find something special for everyone on your list, and if you need a unique Christmas gift right away, you can even print this one up right from your own computer.
Consider sending a gift basket to your loved ones. Not only are there plenty of high quality baskets to choose from, but you can have them delivered right to your recipients' doors.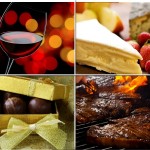 "Of the Month Clubs" are great last minute ideas, and since a new selection is delivered to your recipient each month, these gifts keep giving throughout the year.
Are you still searching for a few last minute gifts this year? Who do you have left to buy for?
Creative Commons Attribution: Permission is granted to repost this article in its entirety with credit to ChristmasGifts.com and a clickable link back to this page.