Gloriously Great Gifts for Someone Who Has Everything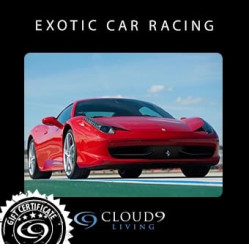 We've all got that person on our holiday shopping list who just seems to have everything, and when we start to hear those sleigh bells jingling our hearts start ring ting tingling with the thought of having to spend yet another holiday season in search of the perfect gift. If you are like me, you have spent more than your fair share of time raiding the aisles of every store in town in search of something truly unique for that special someone, and on more than one occasion you have finally broken down and simply given that someone a check or cash and called it good.
The thing is, finding great gifts for someone who has everything doesn't need to be so difficult. In fact, you can find the most unique gifts right from your own home computer! In the spirit of giving, we have decided to offer you our exclusive guide to buying gifts for those hard to buy for people on your list.
Creating a gift that is completely one of a kind for that special someone who has everything this holiday season doesn't need to be challenging. Check out our impressive selection of Voice Art to see what we are talking about. Simply record your favorite quote, music, or other interesting sound and upload it to begin creating a one of a kind masterpiece your loved one is certain to adore. Choose from designer color combinations or create your own for a truly unique gift.
Collect numerous items based on a theme and buy a unique container to create a unique gift basket for your special person. Things to consider? Bath and body products combined with wine glasses, a bottle of wine, a bath robe and a candle is perfect for that lady in your life who needs to relax, and a couple of DVD movies, movie theater treats, a remote control organizer, and a cozy blanket will impress that busy man who has everything.
Instead of offering your loved one a packaged gift, consider giving him or her a unique experience to create wonderful holiday memories. We've got quite the selection of exciting adventures to choose from, and with everything from spa packages, city tours, and scenic cruises for the hopeless romantic, to flying lessons, golf lessons with a PGA pro, and race car driving for the adventurist on your list, you are certain to discover the perfect experience gift.
Personalized items are a wonderful gift idea for someone who has everything. Choose from personalized jewelry and jewelry boxes, monogrammed scarves, personalized photo frames, coffee mugs filled with candy or other small items, or even personalized beer glasses for the man cave. Be even more unique and combine an assortment of personalized products based on a theme to give your special someone a group of gifts that are sure to impress.
Do you have someone on your list who seems to have everything? What types of gifts have you given that special someone in the past?
Creative Commons Attribution: Permission is granted to repost this article in its entirety with credit to ChristmasGifts.com and a clickable link back to this page.