Girls Just Wanna Have Fun and Great Christmas Gifts for Girls!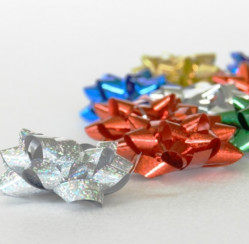 With three daughters of my own ages 6, 20 and 23, shopping for Christmas gifts for girls has become one of my favorite pastimes. While it is true, I could hop on over to the local mall and buy a sweater for each of them and call it good, that's certainly no fun and a whole lot less personal! Although I do have to admit that shopping for girls Christmas gifts  has definitely become a lot more complicated than it was when my oldest daughter was little, in a lot of ways it has become easier as well.
While there are certainly a lot more high tech gadgets and unique girly gifts available to choose from, I no longer have to go dashing through the snow in my soccer mom SUV, frantically searching from store to store for the perfect gift, only to stand suffering through long lines and grouchy cashiers simply to buy my girls gifts. These days, I pour myself a cup of coffee, grab some Christmas munchies, and curl up in front of the fire with my laptop.
If you've got some girls on your Christmas list this holiday season, grab a mug and join me as we look through some really great Christmas gifts for girls.
Consider something custom made this Christmas, and you will give her a gift that she's sure to treasure for years to come. With everything from personalized dolls and toys to personalized jewelry and even blankets available, you are sure to find the perfect gift.
Create lasting holiday memories when you offer her an experience gift this Christmas. Consider things like hot air balloon rides or trips to the local amusement park for the younger girls, or offer the older girls a skydiving or pilot for a day adventure.
Music is loved by girls of all ages, so why not get her something she will make some noise about? Whether you choose to purchase a musical instrument, a headphone beanie, or even a musical jewelry box, you're sure to find something that will put a song in her heart this holiday season.
Everyone loves to hear about the day they were born, so why not consider a "day you were born" print this Christmas? Each print is personalized to include the recipient's name, birthday, name meaning and birth stats. Additionally, you and your girl can discover information about famous people who share the same birthday, news and events that were occurring, and styles and trends, movies, music and television shows that were popular at the time if her birth.
Girls of all ages absolutely love jewelry! Consider things like lockets, bracelets, rings or earrings, and purchase a unique jewelry box to hold all of her favorite pieces.
Create a homemade gift basket for the girls in your life, and offer them an abundance of gifts all wrapped into one. Gather things like coloring and crafting supplies for the younger girls, or purchase movies, bath sets or hair accessories for the older girls on your list.
What ages are the girls on your list this holiday season? Are they girly girls or the tomboy type?
Creative Commons Attribution: Permission is granted to repost this article in its entirety with credit to ChristmasGifts.com and a clickable link back to this page.