Gifts that Help Relax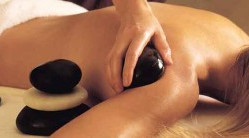 In this hustle and bustle electronic world full of televisions, computers, laptops, and cell phones, relaxing has become an art.  No better way to relax than giving bath and body products as Christmas gifts for the stressed out person.
Art of Relaxing
There are many ways one can unplug and put one's brain in 'hibernate' mode.  Here are some just some for the man or woman on your holiday list:
60 minute full body massage
Parrifin Wax Manicure
Parrifin Wax Pedicure
Facial
Candles
Scented candles create an ambiance of relaxation.    There are different kinds of wax used in candles that one ought to be aware of when selecting candles.  Paraffin wax, Soybean was and beeswax candles are most popular.  Parrifin wax is a soft wax that typically is used in making votive and scented candles.  However, the longest burning candles are the beeswax candles.  These sweet scented candles should be stored in the freezer until ready to give as a gift to help extend their burning life.
Relaxing at Home
Creating a relaxing and calm environment is simple as long as you keep one's senses in mind.  Catering to liberating oneself from the ties of the world is what the art of relaxing is all about.  Not only are candles a good start, but also consider the ambient noise of a nice table top water fountain to mask those less than pleasant sounds.
Bath Salts
For decades salt caves in Eastern Europe have produced salts that been used to cure skin conditions such as psoriasis, eczema, as well as everything from the common cold to asthma.  The salt air of the beach has been known to clear sinuses, and a steamy hot bath with generous amounts of sea salt can rid one of muscle aches, allergies and the pain of arthritis.   Dead Sea Salt contains 12 minerals not found in any other ocean and helps regain muscle tone.  Mediterranean Sea Salt is popular in lowering blood pressure, relaxes the body and rejuvenates the skin, as well as relieves congestion.
What do you do to unplug?