Gifts for the Art Lover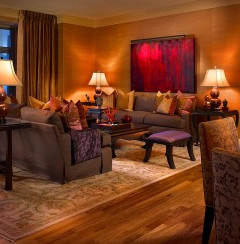 Why not brighten someone's world by giving them art as a gift?   Known for it's calming effect,  Art  including, Pop Art, Modern Art, and Fine Art is something that is beautiful and brightens any room, and always makes for a unique and interesting Christmas gift idea.
With so many types of art to choose from, it's easy to find something even for the most hard-to-shop-for person.  Here are just some ideas:
Paintings
Posters
Sculptures
Stained glass art
Hand-blown glass art
Personalized Art
Most people have special or meaningful mementos that with a little bit of thought could, in fact, be works of art.  Consider assembling such items in a frame that can be easily displayed, and giving as a holiday present.  This makes for the perfect customized gift.
Splash of Color
Art provides any area with beauty and color that adds warmth.  Don't be hesitant in selecting a brightly colored painting, for example, or a colorful stained glass piece to be displayed predominately in the home.
 Wearable Art
Art is something that can be worn proudly.  Items such as a hand-crafted, brightly colored wool scarf or a multi-colored Swatch watch are fine accessories to any wardrobe.
Functional Art
Art can also be put to work!  Brightly colored and embroidered napkins, as well as hand-crafted metal pot holders or even hand-painted personalized ceramic bowls all incorporate art into the daily lives of our friends and loved ones.
Inspiring the Artist
The self-exploration aspect of creating art often leaves one feeling a sense of relief and an improved mental outlook.  Gifts that inspire the artist within us all also make wonderful gifts.  Not only can your gift of watercolors, canvases, paints, brushes, and colored pencils, draw the artist out, it could very well turn into a much needed hobby.
What is your favorite type of art?