70 Best Stocking Stuffers Under $10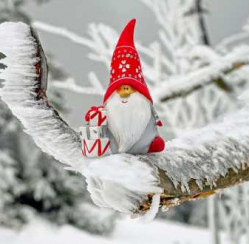 Stocking stuffers can be as special and meaningful as the bigger Christmas gifts under the tree; they just happen to be a bit smaller. Fill the stockings with tinier items that that pack a singular sentiment and reflect the personality of the recipient. You don't even have to spend a fortune doing it!
Here are 70 of the best stocking stuffers under $10 for everyone on your Christmas list. Some of these suggestions are so innovative and desirable, you may even want to buy a few for yourself!
70 Best Stocking Stuffers Under $10 for All the Loved Ones on Your Christmas Gift List: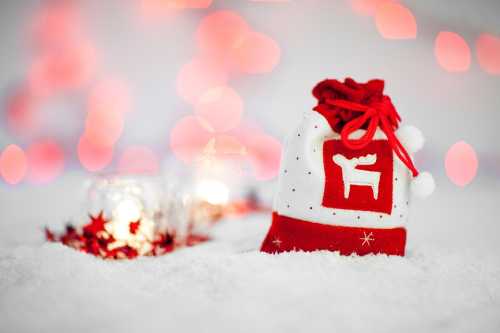 Stocking Stuffers Under $10 for Girls
Mini Instax Glitter Picture Frame – Display your favorite photo in this tiny but fun frame highlighted with glitter sparkles!
Pop-Up Hair Brushes – These pocket-sized rubber-bristled brushes open to reveal a brush & a mirror. A brightly-colored set of 4!
Ban.do Compliment Pencil Set – A set of 10 #2 pencils that each has a motivational message. Keep or share a few with friends!
Magical Unicorn Poop – For ages 5+, this captivating pink slime stretches and bounces to create whatever your heart's desire! Comes in its own container.
Butterflies Notepad & Pen Set – A mini tablet (4" x 2 ½") is stored in a beautiful butterfly metal case with a black pen attached to the side.
Retro Money Bag Small Cute Coin Purse – Small canvas pouch with a zipper closure, this change purse is both charming and practical. Set of 4.
Hermes AVIRGO Colorful Soft Zipper Pull Charms – 8-piece flower pendants easily are easily attached to almost anything and add a little personal style.
Axiba Smile Metal Hinge Clips – Binder clips with attitude! 10 pieces.
Shellvcase Girls Hair Bows – Set of 6 attractive hair accessories.
Squish Snow Bunny iPod Touch Case – Add some flair to your phone with a bunny theme.
Scentco Glitter Gel Smens 3-Pack – Set of 9 ballpoint gel pens with scented glitter.
Accoutrements Cupcake Bandages – Cupcakes can solve all kinds of problems! 12 standard-sized bandages.
Lip Smacker Liquid Lip Gloss Friendship Pack – Set of 3 Lip Smackers and 2 Shimmer Lip Smackers in flavors that taste as good as they look!
Totoro Socks – 5 pack of cool socks with Totoro on each heel! Mixed colors, one size fits most.
Wikki Stix – Bend, cut, wrap or twist these fun neon sticks for endless entertainment!
Kanoodle – Complete unique, colorful puzzles in 2D and 3D designs. A multitude of combinations!
Creativity for Kids CK-1452 Pop Art Jewelry Mini Activity Kit – Embellish your own jewelry box. Entertaining for ages 5+.
Stocking Stuffers Under $10 for Boys
Stocking Stuffers Under $10 for Men
Stocking Stuffers Under $10 for Women
Burt's Bees 100% Natural Moisturizing Lip Balm– Choose a 4-pack of original Beeswax with Vitamin E & Peppermint Oil or a multi-pack with different flavors.
Poo Pourri Spray Before You Go Toilet Spray – Never again be embarrassed by lingering odors left in the bathroom. Spritz before you go, and no one will know! Made with all-natural essential oils and botanicals.
Timothy Goodman Mugs – Creative drink mugs are available with several fun sayings.
Embroidex Sewing Kit – Perfect for emergencies; never worry about a button coming off or a loose hem again.
Vbiger Womens Winter Gloves – This glove design has an attractive lace cuff, is warm AND has convenient touch-screen capability.
Tidy Mouse Ring Holder – Store your rings safely in one place by slipping them on the elongated tail of this adorable rose gold mouse.
Leaders Daily Wonders Detox & Chill Mask Set– A spa-worthy home treatment is infused with herbal extracts to leave your skin soft and supple.
Natural Life Your Sparkle Mirror Emery Board – Having an emery board on hand is a life-saver. Features a pretty floral design embellished with "Don't Let Anyone Dull Your Sparkle" on one side and a mirrored back.
L'Occitane Cleansing and Softening Shower Oil – Wash and moisturize your body with this self-indulging cleanser with almond oil and a silky oil-to-milk texture.
Hand Held Scalp Head Massager – Reduce stress and increase blood circulation by massaging this unusual implement all over your head. Pack of 2.
Adorn Bath Bomb –This relaxing bath bomb can help rejuvenate the skin and relax the body during a luxurious soak.
Munio Self Defense Keychain – 16 styles and legal in US. Nonlethal.
Wool Dryer Balls by Dulcii – 2 pack of 100% Australasian wool balls. Reusable, eco-friendly.
Big Sexy Spray and Play Hair Spray – Travel size hair spray – 1.5 oz.
Every Drop Beauty Spatula– Removes that last bit of product stuck in the bottle.
Fab Feet Women's Blisstick Invisible Blister Protection – Apply generously to feet to lessen irritation and rubbing.
The Laundress Classic Crease Release– Relaxes fabric fibers and removes wrinkles.
Bath and Body Works Fresh Picks PocketBac Hand Sanitizers – 5 pack – Beautiful Day, Limoncello, Peach Bellini, Cucumber Melon & Black Cherry Merlot.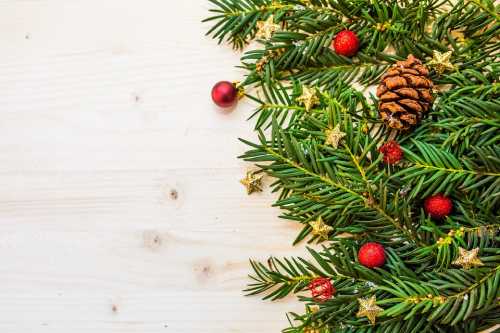 These creative stocking stuffers under $10 will make your fireplace really popular on Christmas morning!