40+ Best Stocking Stuffers for Adults in 2018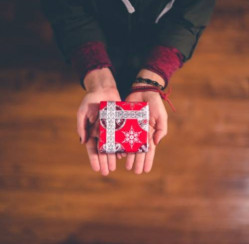 No more worries! You don't have to look any further than right here for 40+ of the very best stocking stuffers for all the adults in your family.
We have done the hard work for you and have carefully gathered some sensational and really unique finds for all the grownups on your list, whether they live in your home or you have to send them to the folks who are far away.
Each one is small enough to fit inside the average Christmas stocking and comes in a wide range of prices, so you can choose how much you want to spend. We realize that you don't want to break the bank on presents for the stockings when you have other, bigger things to buy that will be nicely wrapped and put under the tree.
Some of these ideas are so imaginative and popular that they may just be the small Christmas gifts that you want to keep for yourself, so you might want to purchase a few (or more) extra!
There is no need to wait until the last minute and settle for some cheap baubles that hold little meaning from the dollar store. Complete your shopping online from the ease and comfort of your recliner and wait until the boxes come to your door.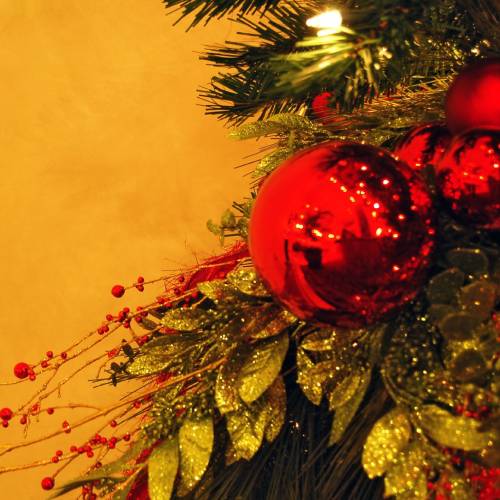 Stocking presents are some of the most enjoyable gifts to buy. It's a time when it's ok to be as silly, funny or even as practical as you want. As long as items fit inside, there are endless possibilities that are sure to bring joy to your loved ones when they open them.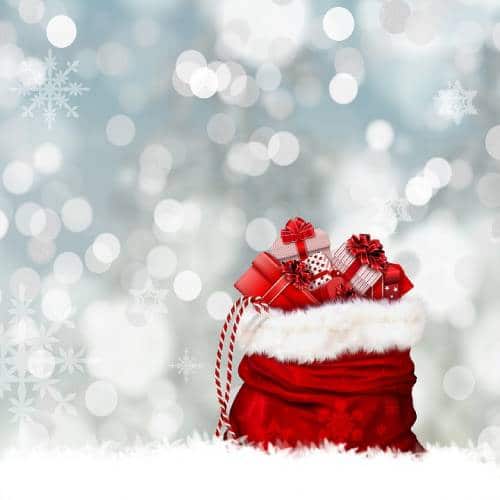 Big Christmas gifts are great and an important part of the festivities but finding tiny trinkets to fill a stocking is one of the greatest aspects of the extended shopping season. Everyone on your list will love the items you pick out just for them.
Here are 40+ Best Stocking Stuffers for Adults in 2018 to Start Your Christmas Shopping
PopSocket – Most of the teenagers already have one of these attachable buttons for their phones, but it really makes holding your phone easier and it's fun to play with!
Sunflower in a Bag Grow Kit – Once this small biodegradable bag is planted and a little time has passed, a 10-foot sunflower is the exciting result!
Punderdome: A Card Game for Pun Lovers – This hysterical card game is equal parts conversation starter and competition.
Popcorn on the Cob – Place one of the 10 corncobs in its matching paper bag (included) and pop in the microwave for a different take on traditional popcorn.

Reusable Hedgehog Dryer Balls – These are the cutest dryer balls you've ever seen! The soft spikes of this hedgehog soften and fluff laundry in the dryer and reduce static cling.
Bluetooth Beanie – Keep your head warm while you listen to music of your choice on the wireless Bluetooth. Comes with removable headphones and control panel and works great in cold weather conditions.
Safari Animal Butt Magnets – Someone is sure to appreciate the hilarity of these animal magnets – or at least the back end of them!
Custom Funny Socks with Sayings by CrayCrayolaLady – Handmade socks feature a variety of memorable sayings. You're sure to find just the right phrase for each member of the family.
Beeswax Reusable Sandwich Wrap – Stop wasting plastic bags in your lunches! These natural oil and beeswax infused wraps can be reused over and over. They fasten closed with string. Wash with cold water.
Hot Chocolate on a Stick – Who doesn't love hot chocolate? Eight different flavor pops simply drop in your cup for a yummy treat on a cold day.
Himalayan Salt Night Light – This smaller version of the popular salt lamp helps to purify the air around you, boost your mood and promote better sleep. Who doesn't need or want this?
Chop Sabers – The force will be with you as you eat with these battery-powered lightsaber chopsticks that come in cool colors.

Pig Eyeglasses Holder – It's not everyone who can rest their glasses on a pig's nose! You'll never lose your glasses again!
Tire Swing Bird Feeder – This whimsical ceramic bird feeder will never tire of feathered visitors.
Echo Dot – Smart Speaker with Alexa – The most popular voice-activated speaker has a new design and better sound than ever before.
TubShroom – A unique (and kind of gross!) plug fits in standard tub drains to catch loose hair and prevent unwelcome clogs. Money back guarantee!
Fisheye Lens Smartphone Attachment – Take better pictures with your phone when you attach this 3-in-1 fisheye lens. You'll be amazed at the photo quality!
Flavor Fusion Water Bottle – It's a cinch to put some lemon or berries into your water and add a little extra zest to this important part of your daily routine.

Andoer 10 Keys Birch Finger Thumb Piano Mbira – A quirky and unexpected item, this mini-piano offers unlimited entertainment value. The recipient won't know how they lived without it before!
Bluelounge Cableyoyo – Untangle and store earbud cords in a small "yoyo" until the next time you need them.

Engraved Pocket Knife – Personalize this versatile tool with a special name or short phrase on the wooden handle.
The Necktie Travel Roll – Guys who travel a lot don't need to worry about wrinkled ties any more with this handy cylinder that keeps them secure and crumple-free.
Gear Tie – These reusable rubber twist ties are 3-inches long, come in several bright colors and can secure almost anything.
WizGear – A pair of phone mounts magnetically attach to air vents in your vehicle for hands-free safety and convenience. Whatever it takes to keep your hands off the phone in the car!
Fossil Men's Wallet – A sleek leather wallet is a must for that special guy. Soft with multiple compartments, a new wallet is always a welcome gift.

HexFlex Adventure Tool Standard Multi-Tool – A unique and highly functional 15 tool snowflake can do almost anything! Contains screwdrivers, boxcutter, bottle opener and so much more!
Magnetic Wristband – The MagnoGrip holds stray screws or bolts so you can simply grab them from your wrist when you need them.
Decodyne Bullet Shaped Shot Glasses – This set of 4 dual layered glass shots is a perfect addition to the bar.
Beard Balm-Leave in Conditioner-Softener – Forget coarse facial hair. Add some balm to smooth, relax and condition sideburns, beards and mustaches.
KeySmart Classic Compact Key Holder and Keychain Organizer – Easily holding from 2-14 keys, this key arranger is genius and saves so much time and space!
For the Wonderful Women of the House
Invisibobble – A clear ring with a strong grip holds thick or thin hair in whatever way you need or want.
Florapy Sheet Mask Collection – A set of 8 soothing face masks that provide all the relaxation and moisturization necessary for the delicate skin on the face.
Plaid Blanket Scarf – Not only is this scarf nice and warm, it's a stylish accessory for any lady's wardrobe.
Cityvivo Cosmetic Makeup Brush Finger Glove – Instead of wasting money replacing your makeup brushes when they wear out, use this unique silicone applicator tool that can merely be wiped clean after each use.
Anthropologie Embroidered Monogram Pouch – These delightfully-designed small bags work perfectly for your change or other objects you carry in your purse.
Box of Chocolate Soaps – You may just want to take a bite – but don't! Unwind in the bath with these sweet soaps that smell heavenly.
Pink Cat-Eye Sunglasses – For the lady who loves to make a statement, give these reflective lens sunglasses. She'll certainly stand out in the crowd!
Automatic Handbag Illuminator – Can't find anything at the bottom of your handbag? Not anymore. This light uses 2 AAA batteries to brighten the inside of your bag for about 8 seconds and automatically switches off.
Lip Glow Color Reviver Balm – Enhance the natural color of your lips with this salve that is showcased in a beautiful decorator tube.
Butter LONDON – This shimmery silver nail polish will be perfect for holiday parties or that special New Year's celebration.
Birth Month Flower Earrings – Silver-plated pewter earrings contain real dried flowers from your birth month or you can choose a favorite flower instead.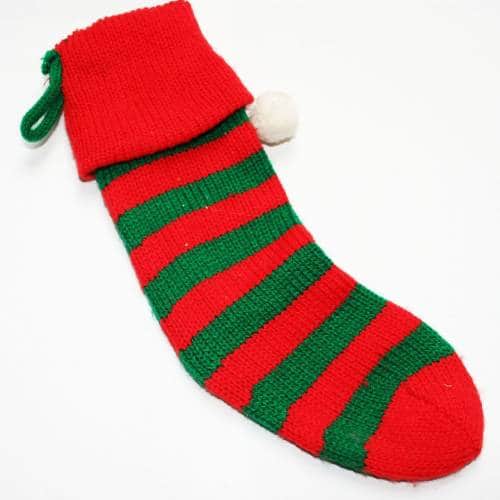 Of course, the Christmas gifts found under the tree are a vital and much sought-after aspect of the holiday. However, don't forget to add some special treats to not only the stockings for the kids, but the adults in the family. Everyone loves the special magic of the smaller items. Be sure to wrap them for even more fun and excitement!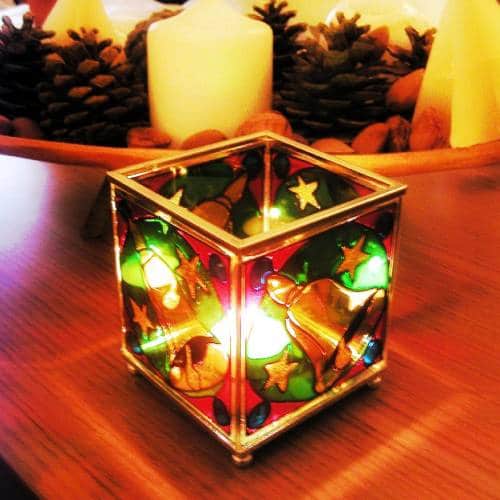 Do you have a friend or family member who has also been searching for the perfect items for the family stockings? Share this article on your favorite social media platform and spread the word about how exciting this tradition can be!