Gift Baskets For Those Hard-to-shop-for People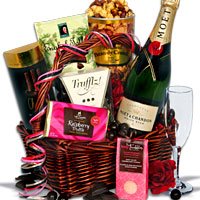 We all know that certain someone who is impossible to shop for around the holidays, or for any occasion. You know the type – they seem to have the nicest things, never drops subtle hints about what they want, and never complains about what they wish they had.
As frustrating as it is buying for the hard-to-shop-for-person tends to be, consider gift baskets for your Christmas gift ideas list.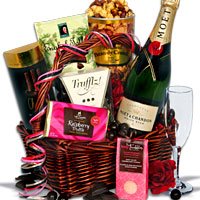 Here are a few ideal Christmas gift basket ideas that will please even the hardest person on your list.
Wine Baskets
It's hard not to love a good bottle of wine. From a hand-selected favorite, with complimentary meats and cheeses, giving wine as a gift is easy as well as thoughtful.
Not sure if your 'hard-to-shop-for-person' drinks wine? Not to worry. With wine gift baskets you can ensure that the basket is full of wonderful tastes even the most discernible pallet is sure to enjoy.
Scrapbooking Gift Basket
A homemade scrapbook says "you are unique as the gift made especially for you." This is an ideal gift for family members or long time friends. Creating a scrapbook is as easy is going through your old photographs, and assembling them in beautifully bound and decorative book.
What better way to illustrate what they mean to you through fond memories artfully put together by you! This is an ideal weekend project for the entire family.
Spa Gift Basket
Regardless if you had a tough day at the office, a long day with the kids, or just a tough week, what better way reduce the stress away than through a relaxing spa gift basket?
Hand-selected with essential oils which cause one to relax simply by their scent, these gift baskets are perfect for the workaholic on your Christmas list. Packaged with oils, bath salts, a loofa and a wooden massager, this is the perfect gift to show someone you care.
Let us know what kind of gift basket you recommend.