Geeking Out Over these Christmas Gifts for Geeks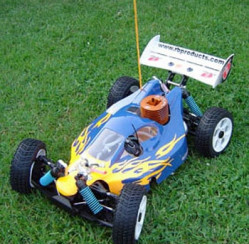 Christmas gifts for geeks? It's about time! After all of the recent stress that goes along with shopping for those boring people I barely know, fighting that dedicated mom over the last hoverboard in town, slipping and falling on the icy parking lot at the superstore- twice, getting so caught up in a Miracle on 34th Street that I left the Christmas cookies in the oven 15 minutes too long, and becoming so overwhelmed with attending all of the festive holiday celebrations that every friend or family member I know held that I forgot my own birthday, believe me, I am ready for some fun!
Shopping for Christmas gifts for geeks has got to be my all-time favorite event of the season. It is then that I can feel completely free to be whacky, be myself, and just have a great time. Not that I am a geek, by any means. Of course not. Just because I prefer to laugh hysterically at myself when I bonk my head on the open cabinet door at least twice a day, or that trees and signs magically place themselves in my path anytime I go for a walk, or that I would prefer to watch endless sessions of Mork and Mindy instead of hanging out at the club- well that doesn't make me a geek now does it? I mean, it's not like "I'm a geeeek" was the first thing to come out of my mouth as a kid. Maybe the second, but definitely not the first.
If you are searching for Christmas gifts for geeks this holiday season, take it from me- the expert on geeks, you won't find what you are looking for at your average, run of the mill department store, or even at those specialty shops downtown. Of course, you can find wannabe geeky gifts, but trust me, they won't measure up when you are shopping for a true geek. If you truly have a real live geek on your holiday shopping list, let me show you around a bit. We have the perfect geeky Christmas gifts right here at ChristmasGifts.com. Go grab your personalized mug of cocoa, and let's get started!
Top Christmas Gifts for Geeks from The Geekiest of All Time
If there is one thing to be said about geeks, it is that they are very sentimental. Consider getting your favorite geek a unique gift that will touch his heart this Christmas, like a keepsake coupon ticket gift, placed in a unique container, and accompanied by things like movie tickets, tickets to that local concert that features his favorite off the wall band, or even a gift card to his favorite restaurant that is off the beaten path.
Get you adorable geek a portable multimedia player this year! The top loading DVD/ CD tray will enable him to play all of his favorite Star Trek movies and nerdy CDs no matter where you are.
Check out our Unique Gifts section for all the greatest Christmas gifts for geeks! You're sure to find off the wall gifts you just won't see anywhere else.
Creative Commons Attribution: Permission is granted to repost this article in its entirety with credit to ChristmasGifts.com and a clickable link back to this page.