There is Still Time to Make His Heart Race Before the New Year!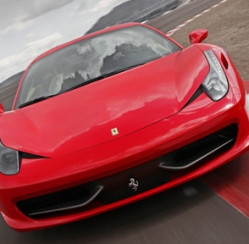 As the Christmas holiday draws to a close, don't miss your chance to provide that special man in your life with a gift that fulfills his need for speed. If you are like me, you concentrate so much of your efforts on decorating the house, making Christmas candy and cookies, and making sure that Christmas Day is perfect for the kids that you ran out of time to find something extra special for the man in your life. While he still received a few pretty wonderful gifts from family members and friends, that new tie, screwdriver set and ball cap with a bottle opener just didn't seem like it was enough. Don't let it get you down, however. There is still time to give him a gift that is certain to create magnificent memories this year.
Experience Gifts are the most exciting
Give that special man in your life the experience of a lifetime for 2014 when you enable him to race a Ferrari at top speeds around your choice of one of the race tracks or road courses available nationwide. Cloud 9 Living offers a wide variety of experience gifts that will fit surprisingly easily within your budget, so if that wonderful man in your life has an attraction to adventure, the Race a Ferrari experience gift is certain to be just what you need to put a smile on his face.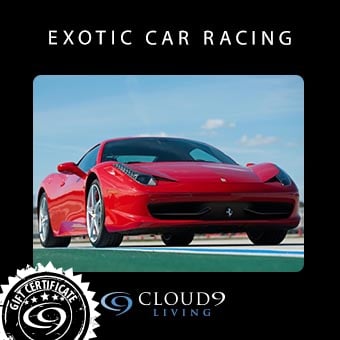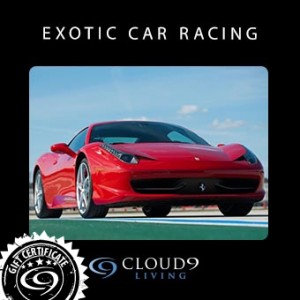 Safety conscious individuals can rest assured that this experience gift is just as safe as it is exciting. All participants receive intense training in a classroom setting before they ever get behind the wheel of the car of their dreams. They are given instruction on a variety of topics to ensure that they have a thorough understanding of things like mechanics of the vehicle, safety protocols, communications and much more, and are familiarized with the geography of the race track/ driving course to ensure that there are no surprises.
Once the orientation is complete, your loved one will be suited up from head to toe  in advanced, top of the line safety equipment as he heads out to the track to enjoy a demo ride in a crew vehicle. He will then attend a final drivers' meeting at the pit, and before you know it he will be behind the wheel of a high speed Ferrari.Imagine the thrill as the thunderous sound of revving engines shake the ground, the exciting aroma of exhaust and rubber fills the air, and that checkered flag drops to unleash all of the power your favorite man could ever imagine!
If a Ferrari just isn't his top choice, Cloud 9 Living offers a wide variety of other powerful racing cars for him to choose from as well, so your special man is certain to enjoy the experience of a lifetime regardless of his taste. For just $365, you can make 2014 a year to remember when you give the man in your life an exhilarating racing adventure that he will never forget.
Creative Commons Attribution: Permission is granted to repost this article in its entirety with credit to ChristmasGifts.com and a clickable link back to this page.