Effortlessly Decorate for Christmas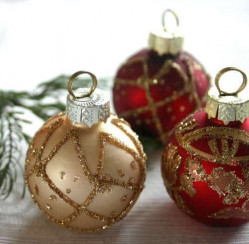 We get it, you're a busy bee! As much as we all love coming home from work, opening the door, and being welcomed into a winter wonderland, creating that Christmas fantasyland takes time, energy, and a lot of coffee if you have a busy schedule. We found a few products that can instantly bring holiday atmosphere and cheer to your home, and you can be fully decorated in a matter of minutes. So, whether you are a workaholic with no time to decorate, or you have found yourself in a bit of a Christmas with the Kranks situation (a fantastic movie, by the way), then we have a few solutions for you. Also, we'll tell you about a beautiful wreath that you could win for free! Keep reading!
Instantly Decorate for Christmas Indoors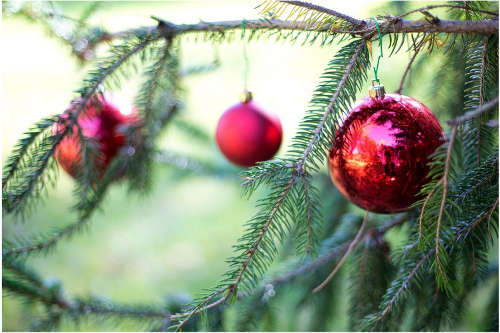 What is the star of the Christmas decorations inside? The tree, of course! While lighting an apple cinnamon candle, tossing some tinsel on the bookshelf, or hanging a stocking on a door handle could instantly add some Christmas spirit to a room in seconds, the tree seems impossible to decorate in a few seconds, right? Wrong! This pre-lit and pre-decorated tree from Miles Kimball comes fully lit, decorated, and ready to shine. It is a tall tree, measuring in at seven feet, and all you have to do is expand it and plug it in. The ornaments, lights, and topper are already in place, so you can have a tree fit for Christmas morning in a matter of mere minutes. Just add the presents under it! Not only is it a beautiful tree, but you also get to skip the tedious task of putting those pesky hooks onto all of the ornaments, and hanging them on the tree. All the annoying work is done for you, and you can simply sit back and enjoy the atmosphere of a beautiful and festive tree, without any of the hassle.
Easy Outdoor Christmas Decorations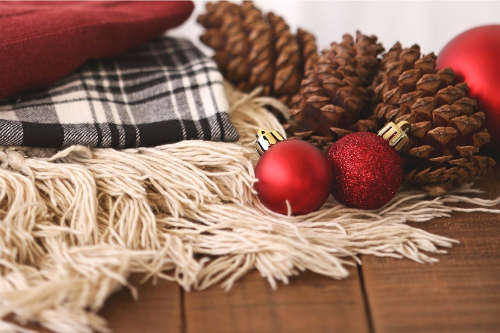 When it comes to decorating the outside of your home for Christmas, the first thing you think of is outlining the perimeter of your house with strings of lights and carefully hanging the bulbs. If you don't have time to set up a tree, you definitely don't have time to bundle up and hang lights for hours. Instead, keep it simple with this light up angel and dove outdoor lawn decoration. Just stick with this, add a wreath, and you're set. If you still need a wreath, check out this princess pine and noble fir wreath from Christmas Forest. Of course, you could buy this wreath, or you could win it for free! For more information on how to enter the contest, read the rules and details here. The deadline for entries is December 6th, 2017 at 11:59 p.m. EST. Good luck on the contest, and we wish you merry (and effortless) Christmas decorating!
Are you already decorated for Christmas? What's the one step of decorating you wish you could skip? Share this post and let us know in the comment section below!
Creative Commons Attribution. Permission is granted to repost this article in its entirety with credit to ChristmasGifts.com and a clickable link back to this page