Cute Christmas Elf Video Must See!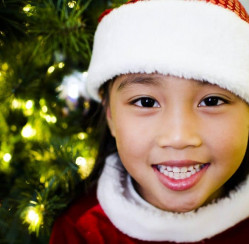 Everyone gets the "great" gift they always wanted for Christmas, but sometimes we get a gift that is not what we wanted. So here at Christmasgifts.com we put together a cute video of our Santa Elf going through communities, asking people what was their best Christmas gift they received and their worst they ever received. I know for me, the worst gift was a tire gauge and the best was an engagement ring!
Share with us your best & worst Christmas gifts you ever received!