Customize Your Christmas Experience with These Personalized Items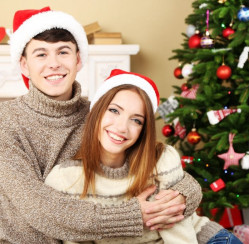 I just got home a few minutes ago from my latest holiday shopping adventure. It's funny the things a person sees a thousand times but never really notices. As I battled my way through the busy main aisles that were filled with frantic holiday shoppers and a crowd of people who seemed to be having their own version of a family reunion on aisle 9, I couldn't help but notice the massive stacks of absolutely identical items arranged in displays throughout the store. While I weaved through the swarms of oncoming shopping carts, I noticed a young female teenager who was wearing the same shirt as me. "Wow" I thought to myself, "I must be pretty stylish". Seconds later I saw a lady who had to be at lease thirty years older than me wearing- you guessed it- the same shirt combined with a pair of double-knit pants that were about three sizes too small. "Oh", I thought, "Maybe not".
It was then that I realized that my people watching sensors were on high alert. I started to notice a multitude of "individuals" who had almost the same exact gifts in their baskets. So many people, I discovered, were not only BUYING the same things, but they were dressed alike, had similar haircuts/ hairstyles, and all seemed to be completely oblivious to the fact that everyone was so hauntingly the same. A little bit alarmed that I almost fell right into that same exact rut of being like, acting like, and buying gifts just like everyone else, I pushed my basket over near the family reunion in front of the greetingcards section, and rushed home.
On my ride home it occurred to me why I had reacted the way that I did. My friends, my family members and my loved ones are NOT just like everyone else. They are unique individuals, and they deserve unique Christmas gifts that remind them of that. It was then that I knew exactly what I would do about finishing up the little bit of holiday shopping I have left. I mean, how much more unique can you get than to buy personalized Christmas gifts? The best part of all is that I knew exactly where to go in order to get the most wonderful personalized Christmas gifts for everyone in my family. ChristmasGifts.com of course! Here are a few of my favorites: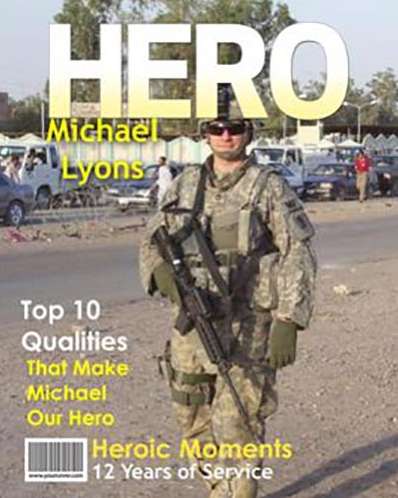 Personalized Magazine Covers are one-of-a-kind gifts that are designed to let your loved ones know just how special they really are. Simply submit their photo to be placed front and center on the cover, customize the headlines, and voila! You can print your cover from home, or order a custom made print and have it framed.
There's still time to order this Personalized Mechanical Ice Black Pocket Watch, and the man in your life will be glad you did. This high quality watch can be personalized with up to three lines of text; perfect for conveying your timeless adoration.
The Dinner Gift of the Month Club is a perfect idea that keeps giving month after month. Select a dollar amount, and your loved one will receive a dinner out on you at his favorite restaurant each month. With more than 45 restaurants to choose from, even the most finicky recipient will love this gift.
Creative Commons Attribution: Permission is granted to repost this article in its entirety with credit to ChristmasGifts.com and a clickable link back to this page.