Creative Ideas for Christmas Gifts for Office Employees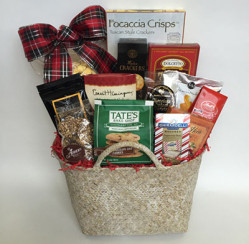 If you are like me this holiday season, you still haven't quite finished up your shopping. That holiday office party is just around the corner and you haven't been able to decide on unique Christmas gifts for office employees and coworkers yet. While it would be easy to just purchase the same thing you did last year, it wouldn't be very exciting. It can be difficult to come up with extraordinary ideas for so many people, though. Don't worry, we understand. In fact, we hear the same thing from other readers all of the time! That's why we've decided to put together a few creative ideas to help you out this holiday season. Who knows, you might even find all of the Christmas gifts for office employees and have your shopping done before you know it!
Extraordinary Christmas Gifts for Office Employees
If you are on a tight budget this holiday season, we've got a great idea to help you out. Order personalized coffee mugs for the employees on your list, and head over to the local discount store for packets of hot cocoa, tea or coffee, holiday candy, some colored cellophane, gift tags and bows. Create unique gift baskets for each employee for just a few bucks!
Another wonderful idea for those who are on a budget is to purchase a large, premade gift basket for the entire crowd. Now we aren't talking about those meagerly filled gift baskets you saw downtown. We are talking fabulous specialty gift baskets that are overflowing with holiday goodies. There are gift baskets with chocolates and other sweet treats, meat and cheese baskets, fruit baskets, and so much more- you've got to check these out.
Why not consider a nice coffee machine and a variety of specialty coffees for your office employees this year? Some of these unique machines are simply loaded with features that will even let your employees make their favorite specialty coffee drinks like espresso and cappuccino! And look at it this way, they won't be spending all of their time down at the coffee shop anymore!
Create a memorable experience for your office employees this Christmas. Arrange for something like a city tour, a scenic cruise, a dinner cruise, or another type of fun adventure. Not only will your employees have a great time, but spending the day or evening together is great for morale as well!
Feature each of your employees on the cover of a fake magazine. With a variety of templates to choose from and the ability to personalize the headlines with each of their unique traits, you and your employees are certain to have fun with this one! The best thing about this Christmas gift for office employees is that if you need gifts right away, you can even choose to print them up yourself!
Do you typically purchase gifts for all of the employees in your office?
Creative Commons Attribution: Permission is granted to repost this article in its entirety with credit to ChristmasGifts.com and a clickable link back to this page.