Creative Gifts for Employees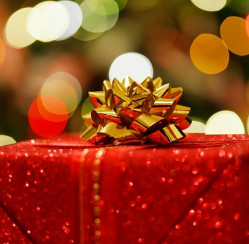 I always loved Christmas time around the office. From the festively decorated desks and windows to the abundance of mouthwatering holiday treats that magically appeared in the break room, there was something to remind me of the upcoming holiday in every room. I remember the very first year that I worked at one office in particular. I couldn't believe the excitement that seemed to fill the air as Christmas time drew near. Even the grouchiest of employees seemed to have been touched by the spirit of Christmas, so one day when I noticed that a coworker seemed overly stressed out and saddened, I took it upon myself to find out why.
The employee was a single mother of two young children. The office didn't pay very well, and she had been struggling to make ends meet for quite some time. When her only vehicle broke down she had to use the money that she had saved to buy Christmas gifts to pay for the repairs. She was heartbroken that she wouldn't be able to purchase even the smallest gifts for her children. I just couldn't stand by and watch this hardworking woman go through so much pain- especially during the holidays.
I got together with other employees in the office and we all decided to step in and make sure this wonderful person and her children would enjoy Christmas. I secretly took up a collection, and before I knew it I had gathered hundreds of dollars. Since I didn't want to embarrass my friend by giving her the money directly, but I wanted to make the presentation special, I knew I had to be creative. I made a miniature tree out of items from the local hobby shop, and I clipped the bills to the branches on the tree. I went into work early the next day and anonymously placed the "money tree" on her desk. Tears filled her eyes when she discovered the gift on her desk that was accompanied by a simple card that read "Love, Santa".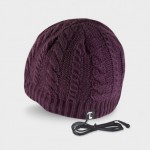 While it's true that you don't have to go all out when purchasing employee Christmas gifts, it's always fun to offer creative, meaningful presents. Check out these great items I found!
The music lover on your list is certain to appreciate the Tooks Ivy Ladies Audio Headphone Beanie with built-in headphones this holiday season. This uniquely designed stylish headphone beanie includes 1.5″ high quality headphones that are built right into the hat, eliminating the hassle of trying to wear conventional headphones with a hat in the winter.
Of the month club memberships make excellent employee Christmas gifts and the Bath and Body Gift of the Month Club is certainly no exception. Pamper that hardworking employee with these high quality, luxurious beauty products when you have them delivered right to her door each month.
This enchanting and Gorgeous Musical Pansy Patch with Rosewood Base is a delightful accessory for any home or office. This piece can even be customized with a brass plaque that is engraved with a name or sentiment in the style that you choose.
Have you ever received really great employee Christmas gifts?
Creative Commons Attribution: Permission is granted to repost this article in its entirety with credit to ChristmasGifts.com and a clickable link back to this page.