Creative Christmas Gift Ideas You Won't Find Anywhere Else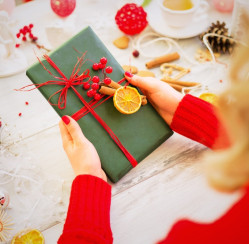 Creative Christmas gift ideas are NOT at the superstore, and even if they were, the shopping experience there is enough to bring out your inner Grinch. In fact, I just left the superstore downtown, and let me tell you, it was probably not one of my most enjoyable holiday experiences ever. To begin with, after fighting through the impatient and distracted holiday traffic, I had to drive around for what seemed like eternity in search of a decent parking place before finally settling for one that was likely the distance of a full football field from the entrance. The brisk winter wind was blowing so hard that I wondered if I would blow away before reaching my destination.
By the time I did finally reach the sanctuary of the warm store my hair resembled the big, over-teased hair of the 1980s, my cheeks were as red as Rudolph's nose, and my eyes were watering so bad that I nearly ran into the guy ringing the charity bell. After donating what little cash I had in my purse, I began my pursuit for a shopping cart. Finally giving up, I decided to once again brave the winter weather and make my way to one of those inconveniently placed cart returns in the parking lot. I hadn't even begun to shop and I was ready to give up and go home, but at least I had made it this far in my quest to find creative Christmas gift ideas. I couldn't exactly give up yet.
Journey to Find Creative Christmas Gift Ideas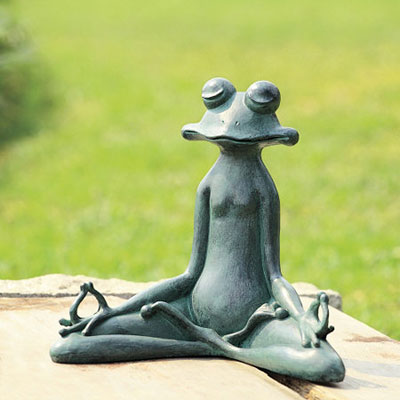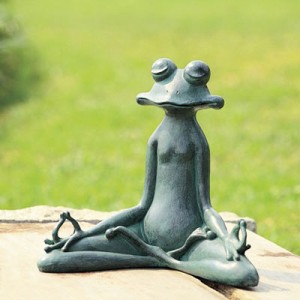 I decided to start my journey at the toy department. Don't, I repeat DO NOT try this during the Christmas season unless it is 4:00am on a stormy night when only half of shoppers will be out. Trust me. Now only were the aisles so crowded with parents who were pondering the best creative Christmas gifts for kids, but the kids were running rampant pushing buttons on all the noisemakers, tossing massive balls, and trying their luck with the riding toys. I decided it was time to move on to the seasonal aisles for a few stocking stuffers and maybe some creative holiday gifts. This was not the best idea I have ever had. Not only were the aisles as cramped at the toy department, the shelves were nearly bare, and the few gifts that were left were definitely not creative. Needless to say, after more than two hours, frozen fingers and cheeks, disheveled hair, and frayed nerves I left empty handed and headed home.
If you're in search of creative Christmas gift ideas, stay away from the superstore. Save yourself the hassle, and check out the unique gift ideas we have right here. With everything from personalized jewelry, photo frames, and ornaments to one of a kind jars of notes, unique gift baskets, and even experience gifts, you're sure to find what you need without ever leaving home!
What is your most frustrating Christmas shopping experience?
Creative Commons Attribution: Permission is granted to repost this article in its entirety with credit to ChristmasGifts.com and a clickable link back to this page.