Create Breathtaking Christmas Memories with these Special Christmas Gift Ideas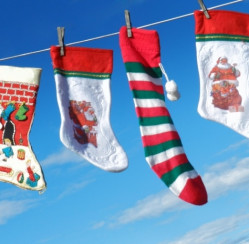 It's hard to believe that Christmas time is just around the corner once again. Although I absolutely love the blooming flowers in the spring, the massive variety of garden fresh veggies in the summer, and the beautiful colors of the fall, nothing quite warms my heart like Christmas time. There is just nothing in this world that compares to the joy that I feel as friends and family gather together during the holidays and present each other with gifts that demonstrate love, adoration and friendship.
While I am well aware that Christmas isn't meant to be centered around the gifts we receive, but rather the warmth in our hearts when we give to others, over the years I have received a few Christmas gifts that were so special that they helped to create some of the most wonderful Christmas memories imaginable. I try every Christmas to give each and every gift recipient on my list a special Christmas gift that brings joy and creates wonderful memories, but let's face it; sometimes that can be really tough!
If you are searching for a unique and special Christmas gift that lights up the life of that one of a kind loved one this holiday season, never fear- Rudolph and the eight tiny reindeer are ready to take you for a ride and introduce you to some of the most special Christmas gifts available.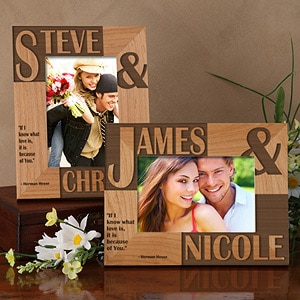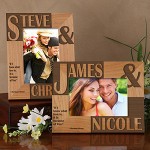 Great Ideas for a Special Christmas Gift
• Order a personalized photo frame and insert a photo or photos that remind your loved one of special moments you have shared. Frames can often be customized with names, initials, or favorite sayings to create a true one-of-a-kind gift. A Special Christmas gift doesn't have to drain your wallet or take hours and hours to create. In order to select the most special Christmas gift for your loved one, begin by observing his or her hobbies, interests and unique characteristics, and then cruise through our list of ideas for a match!
• Show your loved one that you truly understand him or her by presenting them with unique pieces that compliment a special collection. If your loved one hasn't started a collection yet, consider starting one for them with items that compliment a favorite hobby or unique personality trait.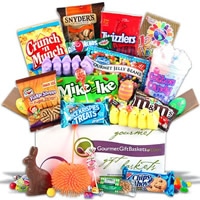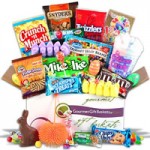 • Create a unique gift basket that is based upon a theme. Give that woman in your life a unique spa experience by filling a gift container with bath items, lotions and body sprays. Present the movie fanatic with popcorn, theater snacks, a couple of movies, and even tickets to the local movie house. The kids in your life would enjoy a gift basket filled with things like activity books, art supplies, or sports equipment.
• Consider an experience gift and create memories that last a lifetime. The adventurous recipient will love being a fighter pilot for a day, a ride in a race car, or rock climbing, while more cautious loved ones might enjoy city to
Have you ever received a special Christmas gift that created wonderful memories? Tell us about it! We love it when you share yours, hot air balloon rides, scenic cruises or lunch and dinner cruises. If the price tag is out of your range, consider tickets to local attractions and events as well.
Creative Commons Attribution: Permission is granted to repost this article in its entirety with credit to ChristmasGifts.com and a clickable link back to this page.