Countdown to Christmas:Top 10 Christmas Gifts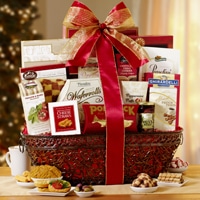 While turning on my favorite digital music channel and adjusting the settings on my surround sound this morning, I began to think about how different life has become from when I was a kid. I can remember being a young teenager and tuning in to the American Top 40 so that I could listen to Casey Kasem count down the top songs from the Billboard charts. I would get out my trusty cassette recorder so that I could make my own copies of all of the most popular songs to share with my friends. These days, I doubt that most teenagers even know what a cassette tape is, and even if they do, I'll bet they aren't using one to record their favorite songs! In fact, from my own experience, most teenagers rarely even listen to the radio since iPods have been introduced.
As the music blares from my living room, I start to consider what else has changed since my childhood. With changes in everything from styles of clothing to technology, there really isn't a lot that is the same. Let's take the top 10 Christmas gifts, for example. I doubt that the Ghetto Blaster or parachute pants would not make the list these days, but back in my day, they would have been at the top. With this in mind, I decided to make my own list, and countdown the top 10 Christmas gifts for this holiday season.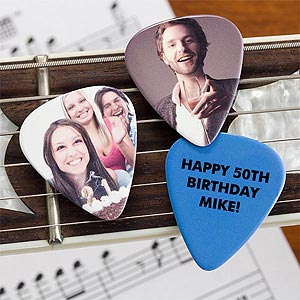 Adventure:  Whether your recipient loves life in the fast lane as a race car driver, or prefers a taste of gourmet cuisine while enjoying a dinner cruise, there is something for everyone in the world of experience gifts.
Personalized Gifts: With everything from personalized photo lamps to monogrammed wine glasses, personalized gifts can make wonderful Christmas gifts for everyone on your list.
Accessories: A person can never have too many accessories that compliment their favorite gadgets. Consider things like custom iPod covers, a personalized guitar pick, or even sports accessories or grilling tools to add appeal to your loved one's favorite things.
Gift Baskets: When one gift just isn't enough, you can really make an impact this Christmas when you offer an assortment of your loved one's favorite foods, wines, or spa items in a gift basket.
Of the Month Clubs: A gift the keeps on giving, an of the month subscription is a very popular gift for friends or family members this Christmas.
Music: Whether you choose a musical instrument, a Tooks headphone beanie or a musical jewelry box, you're sure to put a song in the hearts of your gift recipients this season.
The Past as Presents: Old fashioned gifts like clocks, wooden game sets, or even copper flasks are really popular unique gifts this Christmas.
Custom Made: Make your own gift when you combine a few items based on a favorite hobby or collection.
Jewelry: Lockets, personalized jewelry, and even pocket watches make wonderful gifts.
Themed Gifts: Gifts based on a favorite television series or movie are a favorite this holiday season.
What do you think are the top 10 Christmas gifts of all time?
Creative Commons Attribution: Permission is granted to repost this article in its entirety with credit to ChristmasGifts.com and a clickable link back to this page.