Christmasgifts.com is giving away $100 a week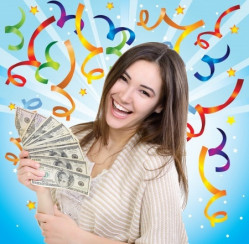 Announcing our $100 a Week Giveaway Contest! Christmasgifts.com is giving away a $100 every week until Christmas. All you have to do to enter the giveaway contest and get a chance to win a $100 or your favorite gift card of $100 value, is one simple step. A winner will be picked each week and you can enter again each week until Christmas, regardless if you won or not. That's a whole lot of chances to win and all you have to do is a simple 1-click "share" or "retweet"!
Simple One-step Giveaway Contest
Either share the giveaway contest post that is on our Facebook page
http://www.facebook.com/ChristmasGiftsCom
Or
Retweet our giveaway contest tweet that is on our Twitter page
https://twitter.com/ChristmasGiftsR
That's it! You will automatically be entered for a chance to win. A Winner will be chosen each week. So check back with us each week and if you did not win this week, you can play all over again the next week by doing the Simple One-step again.