Christmas Safety Infographic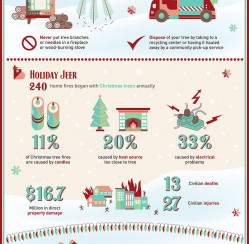 Christmas is one of the most beautiful times of the year. With all of the activities happening things can get a little out of hand with lights and Christmas trees. Christmas safety is not to be ignored and can keep your holiday safe and special.
Some Christmas Safety Tips
See the infographic  from Authoritysafes below for more information:

What safety tips would you like to add?