Christmas Ideas for the Home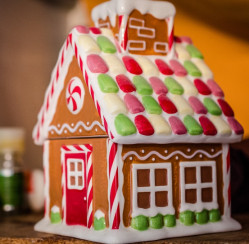 In my opinion there is no better time than after the holidays to shop for Christmas ideas for the home. Not only are prices on holiday decor significantly marked down in most stores, but whether you are searching for decor ideas for your own home or for gifts for your loved ones, current Christmas decor is still very fresh in your mind right after the holidays.
When searching for Christmas ideas for the home, it is important to remember that you are not limited to tinsel and garland (which could easily be out of stock this time of year). There are numerous unique items available on the market these days that are one of a kind, hand made, or customized and are certain to make a wonderful addition to your holiday decor, as well as that of your loved ones.
Whether you are searching for ideas to compliment existing decor, or you are building a Christmas collection from scratch, this list of ideas we have created are sure to maximize your home's Christmas spirit.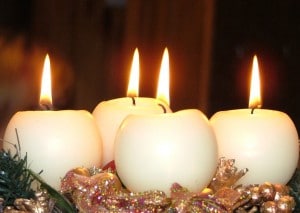 Replace those generic stockings with a more creative touch. Consider ordering handmade, personalized stockings to hang from the mantle instead! With such a wide variety of styles available and even characters to match the unique personalities of your loved ones, you are certain to find just what you need!
Consider purchasing unique personalized wall hangings to that Christmas decor. There are wall hangings that are based upon the holiday theme and feature your name, your loved ones name, or your favorite holiday sentiment to add a special touch to your home.
Use beautiful throw rugs to spruce up your home or the homes of your loved ones during the holidays. There is nothing like an accent rug to add warmth and coziness to your decor.
Use festive fabric to cover old throw pillows throughout your home. Simply cut the fabric into a square that measures about 6 inches larger than your pillow, lay the pillow diagonally over the fabric, and fold the corners of the material over the pillow and tie them to create a unique cover than can easily be removed after the holidays.
Light the way with decorative candles and unique candle holders. The Year of Wishes Candles can even be left out all year long to provide encouragement and inspiration to you or your loved ones.
Consider adding Christmas flowers and holiday plants throughout your home to add a natural touch to your holiday decor. Enjoy larger and fuller plants that really make a statement by purchasing your plants early and allowing them plenty of time to grow and flourish.
Purchase festive blankets to place as accent pieces that not only help to create a cozy ambiance in your living room, but can be used for cuddling during those frigid winter nights as well.
Skip the tinsel and the garland next year. There are plenty of other Christmas ideas for the home that will add just the festive touch you are looking for. What creative ways do you decorate your own home during the holidays?
Creative Commons Attribution: Permission is granted to repost this article in its entirety with credit to ChristmasGifts.com and a clickable link back to this page.