Christmas Gifts for the Men in Your Life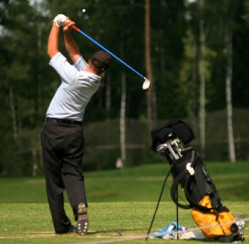 Men. We can't live with them, we can't live without them, but we can definitely go Christmas shopping for them! While I'll admit, for many years I found myself putting off shopping for Christmas gifts for men until the very last minute simply because I was at a complete loss as far as ideas went, these days shopping for the men in my life is simply not as intimidating. I can remember actually having nightmares about roaming aimlessly through the various hardware and sporting goods stores in town, feeling lost and confused, as salespeople tried to shove nuts, bolts and fishing worms into my cart. I would wake up worried and upset, and unable to come up with a single gift idea. Most years, I wound up buying a gift card or something similar and letting the men in my life choose their own gifts. While that technique worked out for a while, I slowly discovered that is was not only impersonal, but too many times the gift cards went unused as well.
It was not until I discovered the beauty of shopping online that I finally realized that shopping for Christmas gifts for men could actually be fun! If you're ready to conquer the terrors of shopping for Christmas gifts for men, then never fear! Santa's elves have put together a whole list of great gift ideas for the men in your life, and you can find everything right here!
The Sportsman: Consider things like personalized golf balls, unique sports memorabilia or even tickets to a sporting event, and the man in your life will forever be grateful.
The Movie Man: Put together your own homemade gift basket filled to the brim with things like popcorn, gourmet treats, beverages, a few movies and even a personalized throw for those chilly winter evenings.
The Beer Drinker: Consider a "beer of the month" club subscription, and each month a new selection of the finest beer will delivered right to his door for as long as you decide.
For the Man Cave: Choose from personalized beer mugs, specialized lighting, customized wall prints, or even a television with surround sound, and help make his cave more cozy.
The Geek: With all of the innovative gadgets available these days, the geek in your life is certain to be impressed. Consider things like a home surveillance system, a Tooks Bluetooth Adapter, or even a Home Weather Station.
Mr. Adventure: We all have a dream. Whether your man wants to be a fighter pilot or race car driver, or he merely wants to soar above beautiful scenery in a hot air balloon, there is an experience gift out there just waiting for him to have the time of his life this holiday season.
The Musician: Put a sing in his heart this Christmas with a musical instrument like the Xils Lab Polyplayer Virtual Instrument or the Thumb Piano Percussion Instrument. If you're not sure you are ready to purchase a new instrument this holiday season, consider accessories to compliment his existing equipment instead, like personalized guitar picks, for example.
Do you have any fun or embarrassing stories about shopping for Christmas gifts for men? Let us know- we could always use a holiday laugh.
Creative Commons Attribution: Permission is granted to repost this article in its entirety with credit to ChristmasGifts.com and a clickable link back to this page.