Christmas Gifts for Mother – Unique ways to say "I Love You"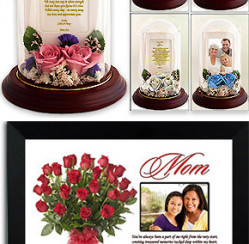 When you think of Christmas you have to think of Mom. Your mother has been making Christmas "Merry" all of your life. You may have rewarded her with gifts you made in kindergarten, or you may have tried to buy her clothes or perfume, but what she really wants to know is that you love and appreciate her. Let her know how much this holiday season with a Christmas gift for mother that does just that!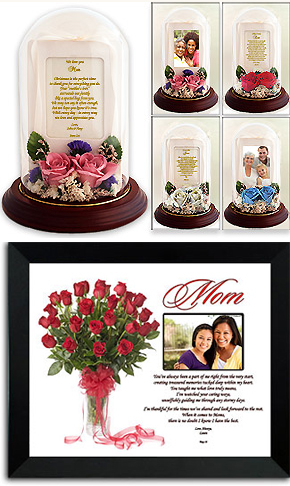 For the last 20 years PoetryGift.com has been creating special Christmas gifts for mom. The company is known for their one-of-a-kind real rose poetry domes. Another popular item is their musical picture frame that combines a song with a heartwarming poem.
Maybe you're a poet and you just don't know it! Use the "design your own poem" feature of the website to create a gift for mom that will have her showing it off for years to come.
Nothing says "I Love You Mom" better than a heartfelt poem that she can read over and over again. Oh yes – a hug to go with it makes it the perfect Christmas gift for Mother.