Christmas Gift Certificates: The Ultimate Solution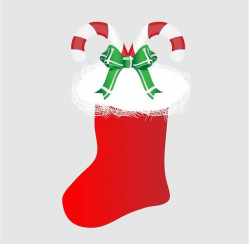 Let's face it: it's happened to us all. We are presented with a beautifully wrapped gift during the holiday season, and it is obvious that the person who chose our special gift has put a lot of time and thought into purchasing just the right item. The longer we look at the gift, the more our excitement grows. Our imagination begins to run wild with thoughts of what might be inside this festively wrapped package. We pick it up to judge the weight. We feel the gift box to determine if the contents are soft or sturdy. Sometimes we even shake the gift just a little bit to see if anything moves. We try to contain our excitement as our fingers clumsily pluck away at the paper that disguises the present inside. As we gently remove the packaging…. kerplunk, Suddenly, our hearts simply sink.
The gift inside is not at all what we would have imagined. While we try desperately to conceal our disappointment, offering cheerful words of gratitude to the generous individual who took the time to select something we are certain they thought we would love, thoughts like "what were they thinking" invade our minds. Maybe the gift is the wrong size; after all Aunt Jane couldn't have realized that we had gained a few extra pounds over the last year. Maybe we already have one or two just like it at home- doesn't everybody? Maybe it's simply something that we will never have a need or desire for- okay, no problem. Don't we all have a hidden storage area where we keep all of the gifts like this from Christmases past? Maybe the gift is just completely hideous! It happens. The important thing to remember, is that we can keep this experience from happening to our friends, family members and loved ones this holiday season when we choose to purchase Christmas gift certificates instead.
Christmas gift certificates are nothing like they used to be. In the old days, gift certificates were typically a very impersonal gift that simply stated "I either didn't have time to shop or I had absolutely no idea what to get you this Christmas, but here- go buy something". These days, however, Christmas gift certificates are offered in every shape and size, and are designed to match the specific tastes of the lucky recipients.
If you are considering purchasing Christmas gift certificates for your loved ones this holiday season, pour yourself a mug of hot cocoa, and let's take a look at some of the best gift certificates available!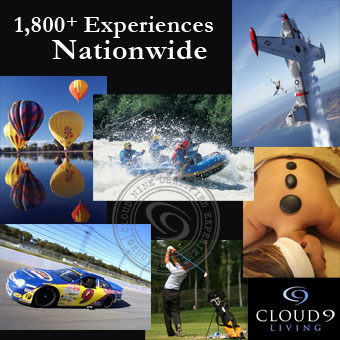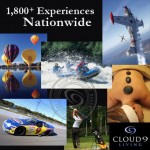 Experience gift certificates enable the recipient to select an adventure or experience that is something they have always dreamed of doing. With thousands of experiences available, your recipient will have the time of their life creating lasting Christmas memories.
A Light Affection gift certificate is an excellent choice for that hard-to-buy-for individual on your list this Christmas. Order one today, and let your recipient select all of the specifics for this unique gift.
A gift card of the month gift certificate enables your recipient to shop from select stores with a new gift card each and every month for as long as you decide, and is a wonderful idea for a last minute gift.
Do you think gift certificates make holiday shopping more simple?
Creative Commons Attribution: Permission is granted to repost this article in its entirety with credit to ChristmasGifts.com and a clickable link back to this page.