Christmas Decorations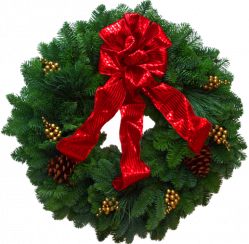 Christmas Decorations
Bring Joy
Christmas decorations can transform an ordinary space into a festive holiday haven. Not only is holiday decorating fun to do, but the end result can be enjoyed for weeks to come. In the home, decorations can create the warm and fuzzy feeling that the holidays are all about. In a professional setting, they can be used to make clients feel comfortable, amuse co-workers, or just to liven up the space. There are many possibilities when it comes to decorating for the holidays.
Some Christmas decorations are simple, and provide a quick boost of holiday spirit. A dancing Santa or festive wall hanging can make a big impact with very little effort. Other decorations take more time to put in place, such as large yard or roof decorations. Many decorations provide an opportunity to do or make something yourself, while others come prepackaged with all the pieces you need. Taking all of these factors into consideration, you can take on as simple, or as complicated, a decorating project as you'd like.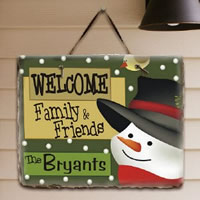 Christmas Decoration Project Ideas
Buy a wreath for your front door and decorate it yourself
Make a gingerbread house out of a kit
Hang a holiday scenery banner on your wall, window or door
Challenging Christmas Decoration Projects
Turn your home or office into a winter wonderland with faux snow and ice
Throw a holiday party with Christmas activities and personalized decorations
Decorate an elaborate tree with handmade ornaments and crafts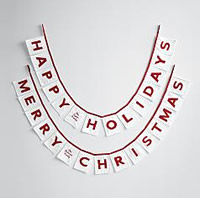 Everyone loves decorating the Christmas tree, especially children. Ornaments and garlands come in all shapes and sizes, from simple handmade crafts, to professionally-made ornaments designed to be passed down as family heirlooms. Special ornaments are used year after year, then tucked away like treasures until the next Christmas comes. Unwrapping and hanging each item is a bonding opportunity for family and friends. Share old memories, and make new ones, by telling the story of each ornament as you go.
Holiday party decorations are great too. Whether it's a work or neighborhood party, or a simple family get together, Xmas decorations will get guests in the holiday spirit. Buying ahead of time or shopping online for Christmas party decorations can save money, and you can find some really unique items to liven up your party. There are kits for group activities and games, even life size holiday scenes for photo opportunities. No holiday party is complete without mistletoe in the doorway, waiting to stir things up among guests.
Christmas decorations are an important part of Christmas and can be found in all types of settings. They are often a good gift idea, and personalized items make memorable Christmas gifts. Decorations can range from being very simple, and taking no time at all, to being elaborate and involved. No matter what you choose, Christmas decorations will liven your holiday season.
Christmas Decorations
Christmas decorations brighten the winter months and bring cheer to homes. There are many decorations beyond the simple ornaments that hang on the Christmas tree. Candles, yard ornaments, doodads and knickknacks are all of holiday spirit.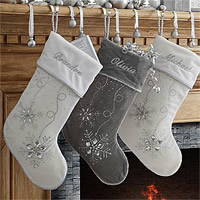 While looking around for Christmas gifts, check out the decorations as well. The holidays are a time of cheer and nothing brightens quite like a set of candles. Pick up a few Christmas ornaments for the tree, or get a yard gnome for the garden.
Part of Christmas decorations is the arts and crafts aspect of it. Some of the finest ornaments are hand-made. Even if you're not a skilled artisan, making your own wreaths is fun for the whole family. Christmas ornaments can also make wonderful personal or corporate Christmas gifts. Their beauty doesn't fade with the snow and can brighten an office throughout the year.
And of course there are the personalized Christmas ornaments. Children of all ages like having an ornament personalized for them and take great pleasure in hanging their ornament on the tree. Make a Christmas gift to your young ones of personalized ornaments and watch their faces light up year after year.