Celebrate the Women in Your Life with these Christmas Gift Ideas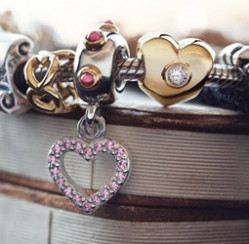 She is a woman. She's a mother, a grandmother, a daughter, a sister, a wife or a best friend, but above all, she's a person. She may be strong, witty and crafty or soft, nurturing and generous; or maybe even a combination of all-of-the-above, but in the end, she is a woman, and you adore her. You want to make this Christmas extra special for her, but you have no idea where to start. Believe me, I understand!
When I think back about all of the wonderful women who have crossed my path during my lifetime, I realize that every single one of them have made a difference somehow. Maybe it was the waitress at the local coffee shop who always knew exactly what I would order, that extremely understanding boss I had who would let me off whenever the kids got sick, or my own mother who always had a cup of coffee, some fresh cookies and a strong shoulder when things got rough and I needed a break. Maybe it was my best friend who always lent an ear when I needed to vent, or that tired lady I passed on the street who looked as if she was ready to collapse, but still offered a kind smile. All of these wonderful people had one great thing in common. They were all women.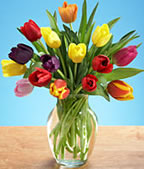 As the Christmas season approaches, remember to celebrate the wonderful women in your life with a special gift. Christmas gifts for women don't need to be expensive, massive, or fancily wrapped. They simply need to be from the heart. This year, Chirstmasgifts.com has put together a list of some wonderful Christmas gifts for women in order to help you show your appreciation to all the women in your life who have made a difference.
Shower her with flowers this Christmas! Order a live plant or floral arrangement to show her that you are thinking of her. Don't forget your personalized gift message to make her feel even more special.
Create a gift basket filled with relaxing spa items to show her that you appreciate how hard she works. Include items like bath salts, scented soaps, candles and maybe even a fluffy bathrobe.
Give her your time this holiday season. Share an experience gift with her, and create lasting memories she will treasure for a lifetime. Consider things like a peaceful dinner cruise or scenic cruise, a wine tasting adventure, a guided city tour, or even a hot air balloon ride, and take her breath away.
Remind her of your cherished moments together when you bring a favorite photograph to light. Light Affection's personalized photo lamps are a wonderful way to transform treasured photographs into cherished keepsakes, and make excellent Christmas gifts for women.
Consider a handcrafted or personalized piece of unique jewelry like the Family Pearl Pendant Necklace or the amethyst locket, and bring a smile to her face this holiday season.
Order a subscription to an "of the month" club, and give her a gift that keeps giving throughout the year. Choose from things like gourmet treats, fruits, or even a variety of the month, and her gift will be delivered to her door each and every month for as long as you wish.
Tell us about the special women in your life!
Creative Commons Attribution: Permission is granted to repost this article in its entirety with credit to ChristmasGifts.com and a clickable link back to this page
.