Bootiful Ideas for Halloween Gifts, Snacks, and Treats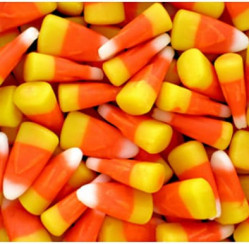 It's officially October! That means spooky season is upon us, and it's time to get out the decorations, jack-o-lanterns, and tombstone-shaped cookie cutters. Before you start stressing about making kids' costumes, cookies, and activities, here's some advice on how to be festive without the hassle! With a few supplies, some spooky tunes, and a little inspiration, you can be the hit of the Halloween party- for creatures big, small, and the scariest of all!
Halloween Baking Ideas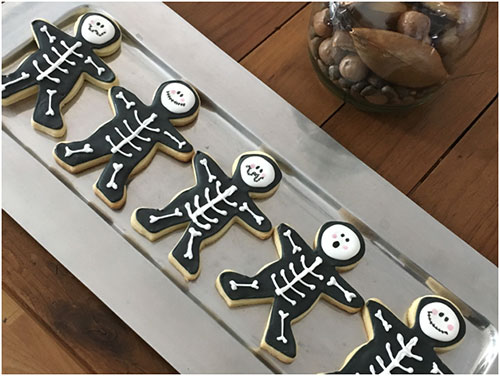 Whether you'd like to keep some festive cookies on-hand for company, or you need to bring in some sweet treats for your kid's classroom Halloween party, there are plenty of ways to dress up your basic sugar cookie or shortbread cookie recipe. And a few tossed in a goodie bag make great Halloween party favors! These skeletons can be made from sugar cookies (try Alton Brown's sugar cookie recipe from Food Network), using a gingerbread man cookie cutter. Once they are baked and cooled, just decorate them. If you're not comfortable using food dyes and coloring, or want to play it on the safe side for your kid's party, try using shapes that don't require any color. Ghosts, bones, skulls, and vampire fangs can all be decorated with plain icing or white chocolate. Bats, black cats, cauldrons, and witch hats can all be adorned with dark chocolate. Get creative, and don't be afraid to go out on a (severed) limb!
Halloween-Themed Spooky Foods and Scary Snacks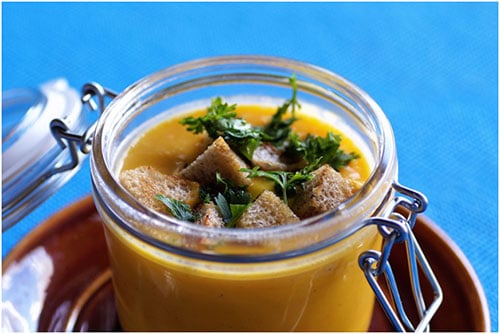 Try serving up some Bloody Eyeballs on a Bed of Worms- it's really just spaghetti marinara and meatballs. All you have to do is push a piece of a green or black olive into the surface of the meatball. If you'd like to cut the onslaught of candy and sugar, try using vegetables for noodles. You can either use spaghetti squash, or use a vegetable spiralizer for zucchini or carrot noodles. Or try pizza! Use a ghost cookie cutter to make personal pizzas, and melted mozzarella to give them their pale color. For an adult Halloween food, try some of this savory pumpkin soup from Jamie Oliver at Food Network.
Halloween Gifts and Goodies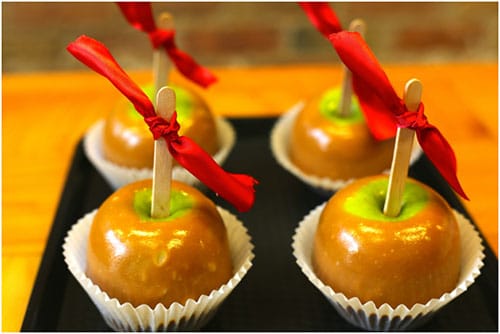 Fall birthdays, special occasions, and appreciation gifts are all perfect opportunities for festive presents. For toddlers, these costume mittens would keep them warm, while keeping them cute! For adults, try homemade. One option for easy-to-make gifts for many people is a caramel apple- a classic crowd pleaser. Tie on an orange bow, and you're all set! If you'd rather purchase a gift for your boss or children's teacher, these fall flavors cake pops are to die for. And don't forget candles! Everyone loves being gifted a candle, so get one in the scent of pumpkin spice or apple cinnamon, and wrap it up with some Halloween sweets for the perfect fall gift.
What's your Halloween costume this year? Is it homemade? Share this post and let us know in the comment section below!
Creative Commons Attribution. Permission is granted to repost this article in its entirety with credit to ChristmasGifts.com and a clickable link back to this page