Boldly Romantic Christmas Gifts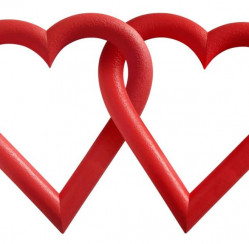 There is no better time to show your romantic side to that special someone than at Christmas, and BoldLoft.com has got everything you need in order to do just that. If you have been searching for the perfect romantic Christmas gifts for your loved one this holiday season, don't go dashing through the ice and snow, braving the frigid winter weather and battling your way through all of those last minute shoppers at your local shopping mall or specialty shop. Shake off that coat and have a seat. We would love to show you around.
BoldLoft.com offers a wide array of unique romantic Christmas gifts including specialty pillowcases for him and her, creative coffee mugs, fun drinking glasses, unique t-shirts and even gift sets that you simply won't find anywhere else. Whether you have been together since the dawn of time, or you are a new couple who is just starting out, it never hurts to add some spice to your relationship, and what better way to do that than by selecting romantic Christmas gifts from BoldLoft.com?
Scroll on down and browse around. Santa and Mrs. Claus have even listed a preview of their favorite items just to help you get started!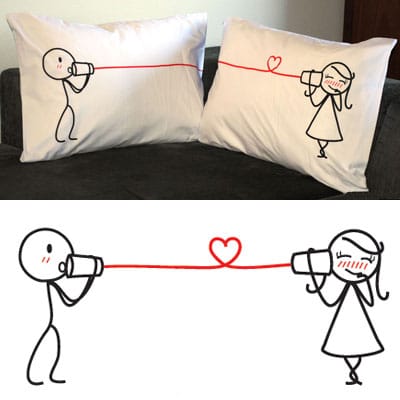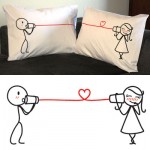 It' never hurts to flirt a little bit here and there, and these couple pillowcases are the perfect mixture of flirtation and charm this holiday season. Check out the Say I Love You Couple Pillowcases for instance. "His" pillowcase features an adorable boy stick figure who is confessing his love into a tin can telephone that leads to "her" pillowcase, where you will find a girl stick figure who is blushing as she listens to his sweet nothings.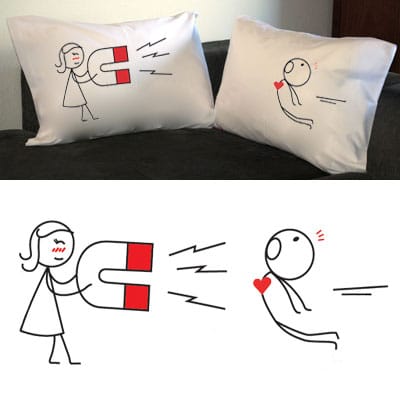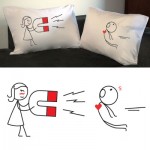 If you would like to keep it in the bedroom, but you are looking for something that is maybe a little bit more direct, take a look at these You're Irresistible Couple Pillowcases instead. While the girl stick figure poses with a powerful magnet on "her" pillowcase, the boy stick figure (who is pictured on "his" pillowcase) has no way to resist the incredible magnetism of their love.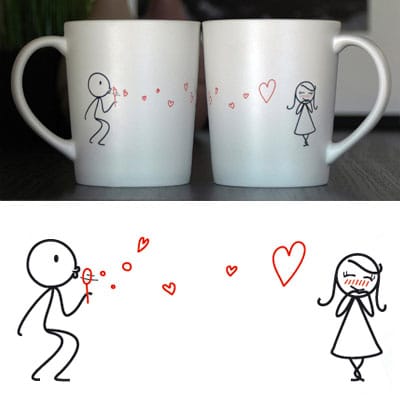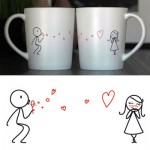 Enjoy breakfast in bed complete with your favorite coffee and these adorable From My Heart to Yours Couple Mugs this holiday season. Each mug features an image of a creative boy stick figure who is blowing a floating trail of bubbly love to a blushing girl stick figure, reminding her that his love will always follow her.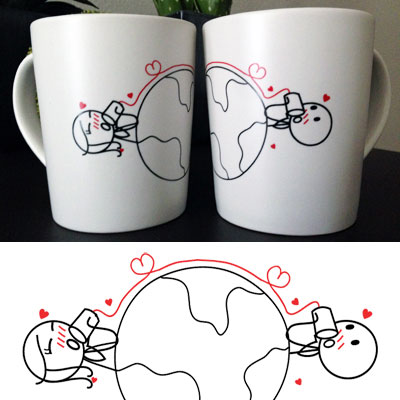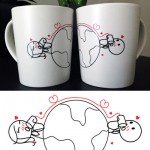 Whether you are right next to each other or miles and miles apart, these Love Has No Distance Couple Mugs are designed to demonstrate that your love is always near. The complete image is featured on each mug, and includes the planet earth in the center with the boy and girl characters talking to each other through a tin can telephone from opposite ends of the earth.
Whether you have been together for a long time or you are just starting out; you are right beside each other or thousands of miles away, these romantic Christmas gifts are a wonderful way to add a little spice to your relationship this holiday season.
Creative Commons Attribution: Permission is granted to repost this article in its entirety with credit to ChristmasGifts.com and a clickable link back to this page.