Finding The Best Post Christmas Deals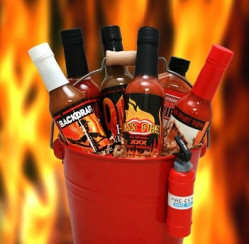 Perhaps you decided to wait until after Christmas to finish up your holiday shopping adventures because of the many great deals that you hoped to encounter after the holidays, or maybe you are beginning your holiday shopping for the coming year early in order to be more prepared and to avoid that horrid holiday rush. Whatever the case, if you have ventured out to the shopping mall or local big box store in the last few days, you have likely been disappointed by what you have discovered. Not only are many of the display shelves lacking creative Christmas gift ideas, but you've got to battle your way through massive crowds of shoppers in order to even get a look at what's available.
The Best Post Christmas Deals
So how are you supposed to cash in on post Christmas deals and still find creative Christmas gift ideas this time of year? We've created a list of some extremely useful tips in order to help get you started.
Instead of dashing through the snow, slip-sliding across crowded parking lots and squeezing your way through the swarms of shoppers at the mall, consider shopping from the comfort of your own home or office and browse the net instead.
Many websites offer searchable databases that are packed with great Christmas gift ideas, and some even feature gift advisers to help you find the perfect gift for your lucky recipient.
If you must shop at your local stores instead, consider taking advantage of the early morning hours or try shopping during the midday throughout the work week to avoid massive crowds of impatient shoppers.
Have you thought about gift baskets? Not only is there an abundance of sizes, styles and price ranges to choose from, but they can be delivered directly to your loved one's door so you won't even need to make a trip to the post office!
Experience gifts are excellent Christmas gift ideas that will enable you to offer your loved one the time of his or her life, and they are more affordable than you might think! Starting at just $50, you can even choose to offer an experience gift certificate and let your loved one select his or her own adventure.
Order personalized gifts early instead of settling for generic coffee mugs, pub glasses or photo frames. Not only are personalized gifts a wonderful way to offer your loved ones gifts that are especially made for them, but many are truly one of a kind as well, so you won't have to worry about your loved one having a duplicate.
Search for offers of free shipping, discounts on bulk orders and deals of the day or coupons that you can use on the internet. Now is a great time of year to uncover magnificent savings from merchants on the web.
Are you still finishing up your last minute holiday shopping for the current season or have you decided to begin your shopping adventures early in preparation of the coming holiday season? Have you ever thought about using a gift adviser? If so, what was your experience?
Creative Commons Attribution: Permission is granted to repost this article in its entirety with credit to ChristmasGifts.com and a clickable link back to this page.