Best Christmas Gifts under $20 at christmasgifts.com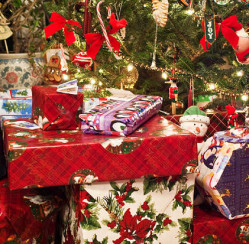 As Christmas time approaches, many of us begin to become stressed out about the amount of money we are likely to spend. While we all want to be able to give our loved ones gifts that they will appreciate and remember, we worry about being able to afford to do so. As you make out your Christmas gift list this holiday season, it is important to remember that Christmas gift giving isn't all about the amount of money you spend, and at Christmasgifts.com, it doesn't have to be.
Mrs. Claus understands how difficult it can be to find meaningful Christmas gifts when you are on a limited budget, so she and the elves have put together a list of some of the most wonderful Christmas gifts under $20 that are available at Christmasgifts.com. Christmas shopping is easy at Christmasgifts.com. Simply pour yourself a cup of hot coffee, grab a few of those Christmas cookies to munch on, and start clicking away!
Gifts that won't Drain your Wallet: Best Christmas Gifts under $20
Personalized Ornaments: Personalized ornaments are a wonderful gift idea for just about anyone on your list this holiday season. They can be personalized with photographs, names and years, and even special characters that represent your loved ones, and personalized ornaments are something that will be treasured for years to come. Christmasgifts.com offers a wide selection of ornaments to choose from, and many are priced well below $20. Check out the Penguin Family Personalized Ornament for a unique and affordable gift idea.
Tooks Sportec Headphone Headband: Teenagers and music lovers of all ages will be delighted to receive this headband with built-in headphones. Versatile enough for a wide range of activities, this high quality headband can double as sleep headphones as well. It offers a standard 3.5mm jack, so connection to your loved one's phone, music player or tablet is a breeze.
Unique Jewelry: A unique piece of jewelry is sure to be a hit for the women in your life. Check out the Name on Rice Cross Charm, and give her a personalized piece that she is certain to love. If the Cross Charm isn't her style, there is a variety of other name on rice charms that can be personalized and used to create a unique bracelet, necklace, key chain or cell phone charm as well.
Personalized iPhone Case: Nearly everyone has an iPhone these days it seems. Make your loved one's iPhone experience more personal with a customized iPhone case. The case can be personalized with the design of your choice and any name, nickname or phrase in order to create a one of a kind accessory. Available for the iPhone 5 and the iPhone 5s, this unique case is durable, trendy, and yes- affordable.
Variety of the Month Club: They say that the way to a man's heart is through his stomach, and if that's true, then the Variety of the Month Club is just what you need to show that man in your life how special he really is. Choose from a variety of cheeses, wines, and other gourmet treats for as low as $19.95 a month.
What other gift ideas do you have that won't drain your wallet? Let us know! We love hearing from you at Christmasgifts.com.
Creative Commons Attribution: Permission is granted to repost this article in its entirety with credit to ChristmasGifts.com and a clickable link back to this page.