Announcing the Winners for the Review a Gift to Win Giveaway!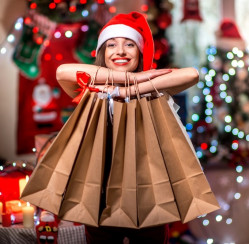 We received so many wonderful reviews of our products. Thank you to everyone who participated. We have chosen 2 winners!
One is Alita Alexandar who wrote: "I love the gift basket so full of goodies to share with the whole family! Everyone will enjoy this basket and the Holiday together! Fun with family! Love it!".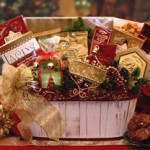 She won the A Very Merry Christmas Holiday Gift Basket from Jackie's Baskets. Jackie's Baskets offers an extensive selection of Gift Baskets elegantly designed to gracefully accommodate every occasion. Surprise someone special with a beautiful gift of simply heavenly Chocolate Covered Pretzels also know as Dipzels or perhaps a wicker basket overflowing with divine fruits and other gourmet delicacies complete with a hand-tied bow. Check out all their beautiful baskets at www.JackiesBaskets.com.
Our second winner is Kat Nett who wrote: "I just adore this ! To be able to put written prayers inside to be able to keep them close to your heart and look back at when they were answered!".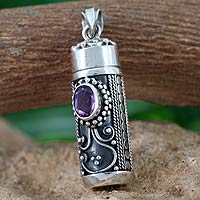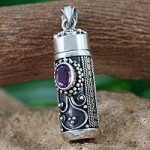 She won the Amethyst Locket Pendant, 'Hear My Prayer' (India) from Novica. Novica is an amazing shopping website where you will find really unique items because Artisans from around the world (many living in rural communities) don't have the means to sell their work on the international market, but NOVICA gives them a free platform to do this, and reach customers on a global scale. If you're like us, you care about who you're buying from, and who you're supporting. This is why they go out of their way to capture the real artisan story. On every product page you'll find a portrait and detailed biography of each artist. Check out their unique items at www.Novica.com.
Creative Commons Attribution: Permission is granted to repost this article in its entirety with credit to ChristmasGifts.com and a clickable link back to this page.