A Winter Wonderland of Christmas Gifts for Women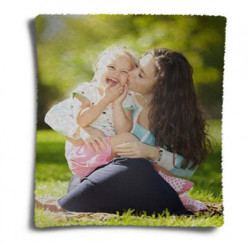 Women come in all shapes and sizes, and they exhibit a wide variety of personalities and interests. Even Sigmund Freud himself said "The great question that has never been answered and which I have not yet been able to answer, despite my 30 years of research into the feminine soul, is: 'What does a woman want?" With that being said, it's no wonder we often have difficulty shopping for Christmas gifts for women.
While some believe that diamonds and gold are the only way to a woman's heart, others believe that a long walk in the park or dinner and a romantic movie is the key. Although it's true that most women probably won't be ecstatic when they receive new windshield wipers for the car, or the newest version of beer pong, in all reality, there are some women who would absolutely adore gifts like these. It is this very versatility that makes us women, after all.
Whether that lovely lady in your life craves cooking, worships the wonders of wine, gets jazzed up by jewelry, or is an adamant adventure seeker or a homemaking heroine, the most wonderful gift you've ever given her is the one she's about to receive! We've got a list of the most magnificent, unique Christmas gifts for women to help you along the way. (Don't worry, we've consulted with Mrs. Claus, just to be sure.)
Fabulous Finds for Women
Most of us know that when women want, they want it all! Put together an amazingly unique Christmas gift for that woman in your life this Christmas when you combine a few of her favorite things. Purchase a medium sized metal pail, decorative tin, or wicker basket and fill it half way with her favorite chocolates and other gourmet treats. In the center, add a refreshing bottle of wine or champagne. Place six roses around the outer back edge of the container and include small presents like candles, bath salts, or perfume as well. In an envelope, place a certificate for a dinner and a movie.
Make it all about her this Christmas when you present her with personalized gifts like a personalized bathrobe, a name on rice charm, a customized photo frame, personalized love coupons, a warm blanket made from her favorite photo, a personalized love story or even a custom made voice art canvas.
Give her a Christmas she'll never forget with an experience gift this holiday season. There are thousands of experience gifts to choose from, so finding the perfect one is simple. Consider things like, guided city tours, spa packages, wine tasting tours, scenic cruises, or even a hot air balloon ride. Simply can't decide which one is right for her? Purchase a universal experience gift certificate and let her choose. Starting at around $50.00, experience gifts are an affordable way to create lasting memories for the woman in your life.
Christmas comes but once a year, but her gift doesn't need to be so limited. Give your lovely lady a subscription to an "of the month club" and she can receive the best selections of her favorite wines, fruits, or mouthwatering gourmet treats delivered straight to her door month after month.
What are your favorite Christmas gifts for women? Have you ever received a gift that was just simply divine?
Creative Commons Attribution: Permission is granted to repost this article in its entirety with credit to ChristmasGifts.com and a clickable link back to this page.