4th of July Party and Gift Ideas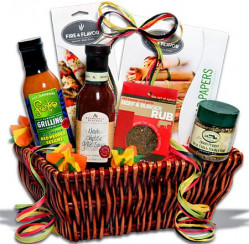 There's something very special about the 4th of July festivities, and many of us are planning some outdoor get-together activities. The party theme experts are providing tips for the occasion, and we'd like to share some of these with you.
Since this is in celebration of our independence, the theme is about American stars and stripes with a color palette of red, white and blue! Activities range from outdoor picnics and barbecues to outdoor games and, of course, firework shows.
If you're planning to attend a friend or family's event on the 4th, you may be considering some sort of outdoor gift to take along. Our top pick for this kind of thing is a nice gift basket of items for a barbecue, like The Barbecue Boss.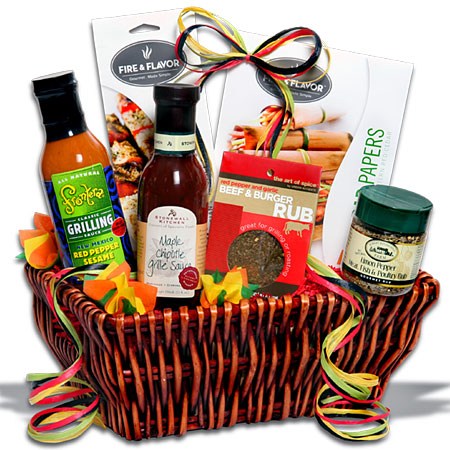 This basket is filled with with sauces, grilling cedar planks and seasoned skewers. It will turn an ordinary meal into a gourmet one, and the recipient will love it.
In barbecuing, you don't always have to stick to the traditional "meat on the grill" menu. You can do something a little different by wrapping food in foil and have a foil feast. With this menu idea, everyone can be a chef and create their own meal.
As for activities, you can really have some fun that is safe with some of these ideas:
Balloon fireworks – confetti-filled balloons is an alternative to fireworks.
Flag-tag Relay – a 2-team race with flags where the players can all keep flags when the game is over.
Homemade firecrackers – a safe way to make plenty of noise and have some loud fun.
Share some of your ideas and plans for the 4th of July! Our readers would love to hear from you, too!