2015 Christmas Gifts for Kids that Won't Break the Bank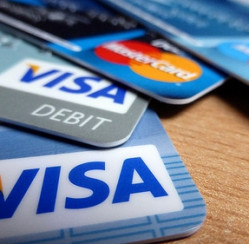 If you are shopping on a budget for the kids in your life this Christmas, I have got some great news for you! But like everything else I tell you about, it all begins with a story. Once upon a time (last year to be exact), I was super stressed out about how I would afford to buy Christmas for my kids. When you have seven kids, I guess that comes with the territory. My budget was smaller than it had been in years past, so I decided to buy each of the kids one medium priced "special" gift and a few smaller, less expensive items to fill that empty void under the tree. After searching for countless hours for those special gifts, I decided to concentrate on a few fun gag gifts that only cost a few bucks. Believe it or not, however, although I had spent more on the "special" gifts, the unique gifts I found proved to be the real stars of the show! The kids (all ages) had so much fun teasing each other and their friends that our inexpensive Christmas turned out to be one of the most memorable of all. And the moral to this story is, you don't have to spend hundreds of dollars on the newest electronic devices to become a hero on Christmas morning. By being creative and putting some thought into things, you can give your kids a wonderful Christmas that won't break the bank. Here's how:
Be funny without a lot of money: Consider gifts that are certain to get a laugh. Whoopie cushions, fake chewing gum and spring loaded glasses are often inexpensive and the laughs will never stop. Another fun idea is to wrap small presents in multiple boxes so that they appear larger and take a whole to open.
Make the act of gift giving the main attraction: Start a gift giving celebration tradition that highlights the activity more than the gifts received. Scavenger hunts, games that involve trading gifts, and other types of activities can create special Christmas memories that often mean much more than the presents that are received.
Bundles of fun: Group like items together and create gift baskets for your loved ones to enhance gifts that, by themselves, might not seem so special. A candy bar, for instance, by itself is not much of a gift. When combined with popcorn, soda, a DVD or movie tickets, however, the ordinary gift can be spectacular.
Pass down collectibles and other special items: In my off time, I am an artist, and I have an easel that I have had since I was a child. One of my daughters is an artist as well, so one Christmas I engraved special words and inspiring quotes into the easel, bought a few art supplies, and presented her with a gift that she not only uses, but treasures for the sentimental value as well.
How do you stay on a budget during the holidays?
Creative Commons Attribution: Permission is granted to repost this article in its entirety with credit to ChristmasGifts.com and a clickable link back to this page.