2010 Christmas Personalized Christmas Gifts Ideas for Mothers and Kids from BlissLiving.com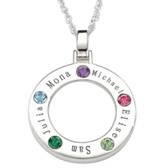 Handcrafted Mothers Jewelry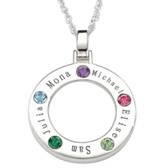 Treat moms everywhere with a personalized mothers jewelry this 2010 Holiday Season.  They consists of charms on necklaces, pendants and bracelets that are hand stamped or hand-inscribed with your children's names and birth dates. For a special treat buy handcrafted mothers jewelry where the charms are hand hammered and the names and birthdates are hand-inscribed to ensure each piece is a one-of-a-kind work of art.  BlissLiving.com has the world's largest collection of handcrafted mothers jewelry.
Designer Diaper Bags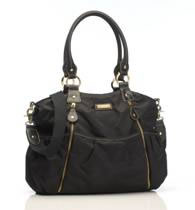 Get the diaper bag that Angelina Jolie, Heidi Klum, Jessica Alba or even Brad Pitt carries. Diaper bags have come a long way since the bland simple open canvas bags and designer diaper bags are a cut above regular baby bags. Now you can get bags that are created by runway fashion designers that look just like a posh hand bag. So what is a designer diaper bag? They are well designed to look great, with zipper pockets, insulated bottle holders and a padded baby changing pad. There are key chain holders, cell phone pocket, and room for your purse and other mom accessories as well. The interior and exterior surfaces are usually lined with a protective coating for spills and dust while many are made with leather, vinyl and other easy opportunities. Get shoulder strap extendors to convert the totes into messenger bags.  Designer diaper bags come in all colors of the spectrum, materials, and shapes to ensure you will find the perfect chic baby bag just for you.
Personalized Birthstone Jewelry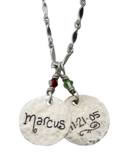 Choose from a variety of birthstone jewelry that are customized with the birthstones of your choices and inscribed with your loved ones names on the charms. These unique type of birthstone jewelry are most popular as birthstone necklaces, bracelets, pendants, charms and earrings.  There are a variety of designs such as the BlissLiving.com Tree of Life Pendant Necklace and the Mothers Birthstone Ring.  Birthstones have been worn by women for thousands of years and had such purposes as diverse as beauty to warding off evil spirits and for good luck. Today birthstone jewelry has become exceptionally popular and are poised to steal the show for this 2010 Christmas season.
Personalized Kids Room Décor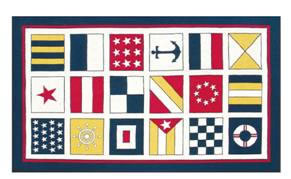 Kids room decor is great for your child's room but it is even better when the room decorations are customized with your child's names.  Watch them grow with personalized canvas growth charts. Adore the walls with wooden hanging wall letters and personalized canvas wall art. You can even have personalized crib bedding for the babies or personalized blankets for both babies and young children. Studies show that decorative nursery rugs and children's rugs are going to be a big hit this holiday season as many families plan to make their children's room nice and cozy.
Personalized Baby Gift Baskets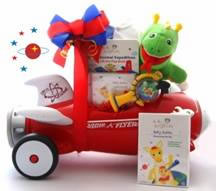 If you or someone you love is expecting this winter season, consider getting them a personalized baby gift basket.  With custom embroidered baby clothes, bibs and accessories you get a special custom products that looks great.  These special gift sets arrive in creative wooden baskets, mini rocking chairs and even radio flyer wagons.  Buy these unique baby gifts and many other creative gifts for mother, father, and children at BlissLiving.com.  Shop now!