12 Best Office Christmas Gift Ideas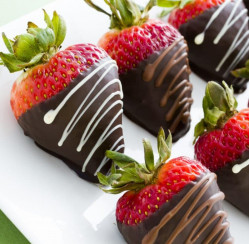 Coming up with the best office Christmas gift ideas can be challenging. While it's true that you need to find gifts that are office appropriate and not too personal, those generic gift boxes on the holiday aisle at the discount store just don't seem special enough. Whether you're planning to buy gifts for you boss, colleagues, or the office as a whole, these gifts are certain to earn you some brownie points this holiday season.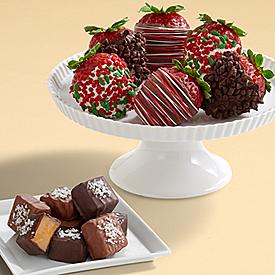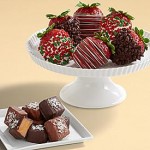 Sea Salted Caramels & Half Dozen Christmas Strawberries
These decadent treats are sure to please even the most finicky person in the office this Christmas. Six mouthwatering caramels and six succulent strawberries are dipped in a variety of chocolate flavors and decorated with care to create a flavor and texture that is certain to tantalize the taste buds.
$39.98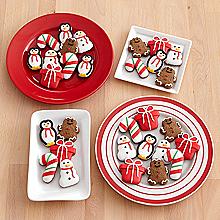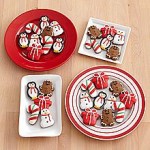 Holiday Mini Cookies
If you're searching for the perfect gift for that office celebration this Christmas, this festive assortment of holiday mini cookies are an excellent choice to get the party started.
$24.99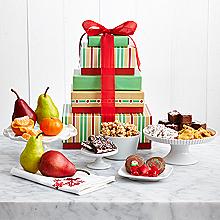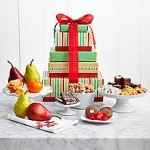 A Very Merry Christmas Gift Tower
An assortment of healthy fresh fruits and mouthwatering sweet treats make this Christmas gift tower one of our best office Christmas gift ideas yet.
$79.99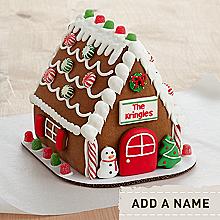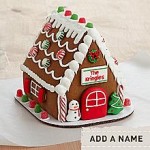 Personalizable Handmade Gingerbread House
This completely customizable gingerbread house looks almost too good to eat. Each house is hand decorated with an abundance of holiday candy and can be personalized with up to two lines of your favorite name or phrase.
$59.99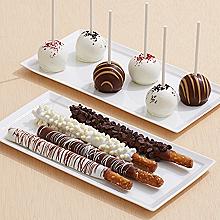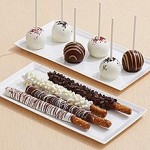 4 Dipped Pretzels & 6 Assorted Cake Pops
These dipped pretzel rods and cake pops are sure to be a hit in the office this Christmas. The assortment of festive flavors and cheerful holiday toppings will even bring a smile to your office Scrooge.
$29.98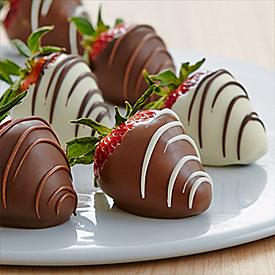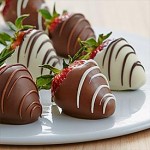 Half Dozen Gourmet Dipped Swizzled Strawberries
The perfect Christmas gift for your boss or coworker, these six succulent strawberries are hand-dipped in three types of chocolate and decorated with festive swizzles to create a juicy treat nobody can resist.
$19.99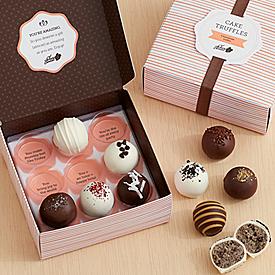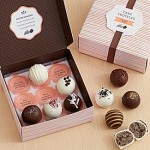 Assorted Cake Truffles
These luscious cake truffles offer a heavenly assortment of flavors and a unique texture that is destined for greatness. Double your order and receive 18 truffles for your office party.
$19.99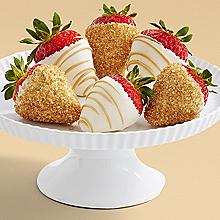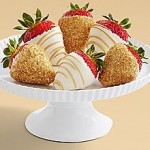 Half Dozen Hand-Dipped Champagne Strawberries
If you're searching for the best office Christmas gift ideas to give your boss, these hand-dipped champagne strawberries are so impressive that they might even help win you that promotion.
$29.99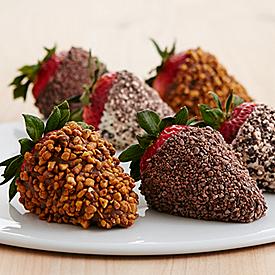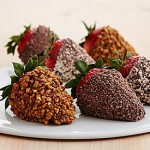 Full Dozen Gourmet Dipped Premium Strawberries
These sensational strawberries are dipped in a variety of chocolates and topped with salted caramel almonds, cookies and creme crunch or chocolate covered cocoa nibs to create a mouthwatering treat the whole office will love.
$39.98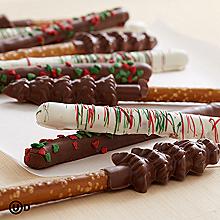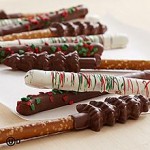 Christmas Caramel Pretzel Rods
Crispy salted pretzel rods dipped in a variety of luscious chocolate flavors and decorated with festive shapes and designs, these treats are a fun addition to your holiday office party.
$29.99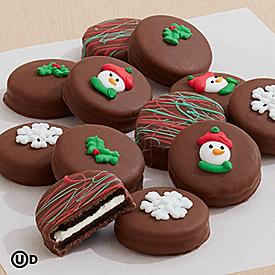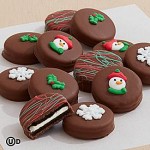 Christmas Chocolate Covered Oreo® Cookies
Bring holiday cheer to your coworkers this Christmas with these chocolate covered cookies that are decorated with adorable holiday characters and festive Christmas designs.
$29.99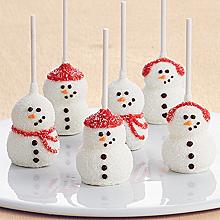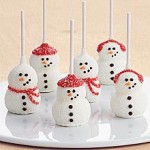 Handmade Snowmen Brownie Pops
Make Frosty proud this holiday season when you offer these adorable shimmering snowmen brownie pops to your coworkers. Decorated to look like tiny snowmen, these brownie pops will melt in your mouth.
$29.99
What are the best office Christmas gift ideas you have found?
Creative Commons Attribution: Permission is granted to repost this article in its entirety with credit to ChristmasGifts.com and a clickable link back to this page.