$100 Gift Certificate Christmas Giveaway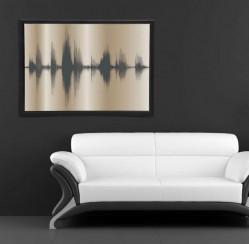 Who Doesn't Love A $100 Gift Certificate?
Hello Everyone! Ready for another giveaway? We here at Christmasgifts.com have come up with a new giveaway as a way of saying thank you to you all. We are proud to announce Our $100 Gift Certificate Christmas Giveaway. One lucky recipient will receive a special Voice Art Gift Certificate worth $100 USD.
Have you ever found it difficult to find the right gifts to express your feelings?  With Voice Art, you can transform your favorite saying into a masterpiece, ready to hang on the wall for you and others to admire.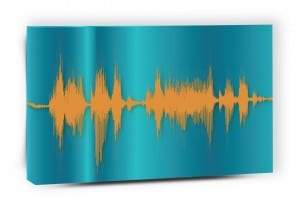 Our canvas giclée (zhe-clay) prints are 100% personalized, because like a fingerprint, your voice is unique to you.  There are no two alike!  They are made from museum quality archival certified canvas that comes with our quality guarantee.  We only use the best materials available.
With each print you can download a Certificate of Authenticity and the recording that created the artwork.
How To Win
Here's what's required for an entry:
Post your comment here on our Blog page "OR"
Leave a comment on our Facebook page by clicking here.

1) What gift do you wish for this Christmas?
2) You must "like" us on Facebook.
=================
Additional Rules
Contest is open to residents of the United States only.
You must have a valid email address.
Duplicate Entries will be disqualified.
Last day to enter is Wednesday, December 4th, 2013 at 11:59PM EST
Winner will be drawn at random.
All of us at Christmasgifts.com appreciate your support. Please contact us with any questions. Good luck to you all! We appreciate your support and look forward to your responses.