10 Must See Christmas Movies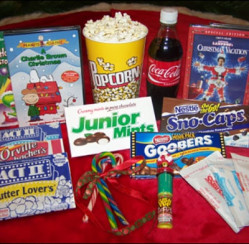 Your shopping is done. The candy is made. Now it is time to settle in with your family and enjoy the time that you have together. On Christmas Eve, what better way to relax than to watch a Christmas movie or two with the kids? If you are searching for the 10 must see Christmas movies this year, you are in luck. We have searched far and wide to bring you the most wonderful Christmas movies of all time!
1. Miracle on 34th Street is probably my favorite Christmas movie of all time! The story of a child who has had reality hit her way too soon, the Miracle on 34th Street brings the magic of Christmas home.
2. Elf is one of the funniest Christmas tales of all time. Wil Farrell does an amazing job of being an overgrown kid- as usual.
3. Home Alone has captured families over the holidays for decades! When a little boy is left home on accident, he must squelch the intentions of would be thieves.
4. An all time favorite- A Christmas Story, features Ralphie and his wonderful holiday adventures. And be careful- he might shoot his eye out!
5. It's a Wonderful Life has been a holiday favorite since the 1980s and remains a family hit to this day. Based on the short story "The Christmas Gift", this touching story is a definite must see.
6. The Nightmare Before Christmas which was released in 1993 brings Tim Burton's imagination to your holiday.
7. Dr. Suess' How the Grinch Stole Christmas is a family favorite that teaches kids of all ages about the meaning of Christmas.
8. The Polar Express was released in 2004 and became a hit immediately! If you want to teach your kids about Christmas giving, this is one to see.
9. A Charlie Brown Christmas may be a cartoon, but it is actually very touching and a perfect choice for kids of all ages.
10. A Christmas Carol is a tale that is certain to bring out the holiday spirit in even the biggest Scrooge.