Unique Christmas Ornaments of 2018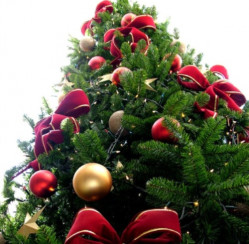 Holiday ornaments are not just decorations for the Christmas tree, they induce nostalgia about times gone by and can be quite magical. Even if you don't have some of those creations crafted from Popsicle sticks back in kindergarten, unwrapping those special figurines and bulbs from long ago brings back wonderful memories and adds to the excitement of the season. Add some unique Christmas ornaments of 2018 to your gift-giving list and to your own celebration, as they will become treasured memories for future generations.
What makes a holiday decoration unusual? It depends on you and your family. An ornament can be a reminder of a particular event or occupation, pet or other animal, hobby or sport or holiday ritual. No matter what your interest, here are some of our favorite ornaments to add to your Christmas story.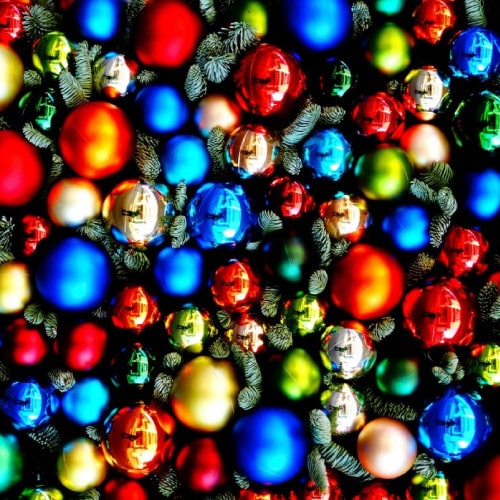 Check Out These Unique Christmas Ornaments of 2018 and Add One or More to Your Holiday Festivities:
Clay Hand Print & Footprint Keepsake Kit – The perfect customizable ornament, you can make an impression of the baby's hands or feet or the paws of a beloved pet. All materials are included to create 2 long-lasting holiday decorations.
Together We Make a Family Personalized Ornament – A wooden puzzle in the shape of a heart can be customized for any family.

Blown Glass Specialties
Christopher Radko Home Is Where the Sled Is Ornament

– Crafted of blown glass in Europe, this stunning ornament showcases Santa and his sleigh full of gifts. The detail on this piece is amazing!

Old World Christmas Pickle Glass Blown Ornament

– The Christmas pickle tradition began in the late 1800s. A good luck charm to the person who finds it on the tree or for an extra present for the child who can locate it, the Christmas pickle is the definition of "unique."
Scented Ornaments – Hand-decorated sachets filled with French lavender add a wonderful aroma to the tree and the room.
Agate Ornament – A geode slice with a gilded edge adds color and sparkle to the Christmas tree.
Ugly Sweater Ornaments – Set of 3 – The "ugly Christmas sweater" tradition has been memorialized in hand-crafted ornament form! Keep one and give away the others to special friends who share this fun custom.
Felt Scandi Flag Gnome Ornaments Set of 4 – Who wouldn't want an adorable gnome or 4 to grace the branches of the tree?

Sequined Peacock Ornament with Clip – It's not everyone who has a peacock on their Christmas tree. The clip easily holds this treasure in place!
Santa Stop Here Blinking Ornament – Santa will be sure to find you with this fantastic flashing LED ornament that is battery-operated!
Start some new Christmas memories with an ornament or two that have singular meaning for your family and friends this holiday season!
Creative Commons Attribution. Permission is granted to repost this article in its entirety with credit to www.Christmasgifts.com and a clickable link back to this page.